When Deah Barakat, his new wife and her sister were shot dead in Chapel Hill earlier this year, he was well on the way to raising $20,000 (£12,700) for a trip to provide free dental care to Syrian refugees.
Now, after their deaths sparked international outrage and almost $1.5 million (£950,000) in donations, the young Muslim's family and friends have carried out the mission he dreamed of.
Namee Barakat, Deah's father, said he and about 50 volunteers returned this month from more than a week visits to dental clinics and workshops in the Turkish border town of Reyhanli.
More than 9,000 people donated for the trip online, as part of an outpouring of emotion following the shooting of Deah, his wife Yusor Mohammad Abu-Salha, 21, and her sister, Razan Mohammad Abu-Salha, 19, in North Carolina on 10 February.
To this day, Deah's video and written appeal adorn a YouCaring page he set up to fund the trip. It was closed by the family after raising half a million dollars, and a new trust fund set up in honour of the Chapel Hill victims has raised almost one million.
Project: Refugee Smiles
Project: Refugee Smiles
1/6 The Refugee Smiles Project

The volunteers are the friends and family of those killed in Chapel Hill, North Carolina earlier this year. As a tribute to their "three winners" two of which were dentistry students, the project aims to provide free dental care and education for refugee's.

Refugee Smiles

2/6 The Refugee Smiles Project

Project: Refugee Smiles led by the friends and family of the Chapel Hill shooting is providing free dental care for refugees from Syria in Turkey, Crowds queue outside a centre in Rihaniya.

Refugee Smiles

3/6 The Refugee Smiles Project

The Clinic aims to raise funds to support local dentist and spread education of oral health amongst refugee camps in the area.

Refugee Smiles

4/6 The Refugee Smiles Project

When the dental clinics were closed, the volunteers passed around dental supplies in the neighbouring schools.

Refugee Smiles

5/6

One of the volunteers poses with a crocodile mascot, which the team use to educate young children on how to brush their teeth properly

Refugee Smiles

6/6

Members of the team pose for a group photograph. The project left Turkey on the 15th August.

Refugee Smiles
Pictures from the trip to Turkey were posted to the official Facebook page of Project Refugee Smiles, and Namee Barakat said more than 800 patients – mostly children – received free treatments.
Speaking to the local network WNCN, Mr Barakat said that after all the pain his family had gone through, seeing the refugees' suffering relieved was "rewarding in so many ways".
"It's just indescribable," he said.
"When you look at them smiling or give you that big hug, it just meant the world to me."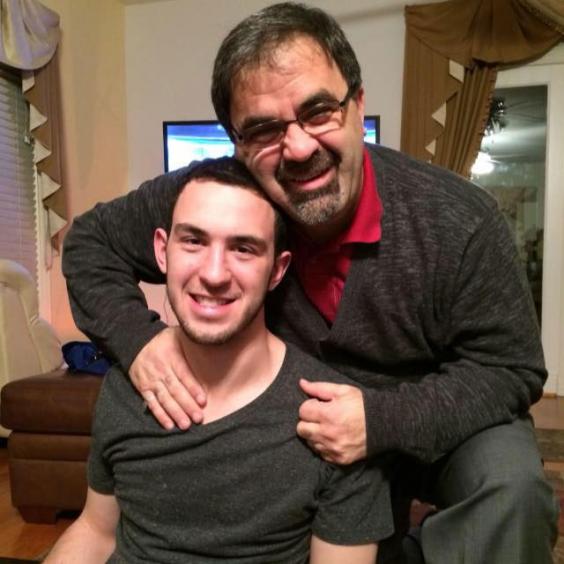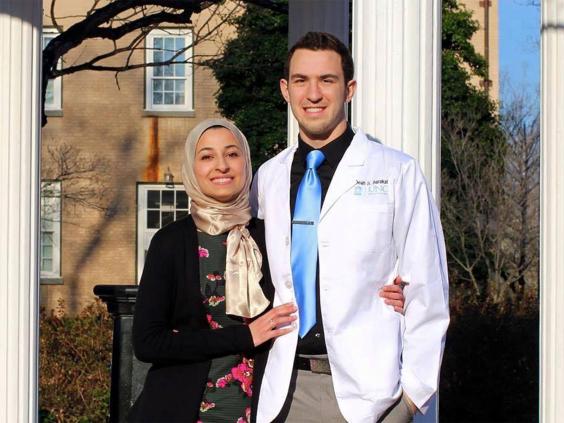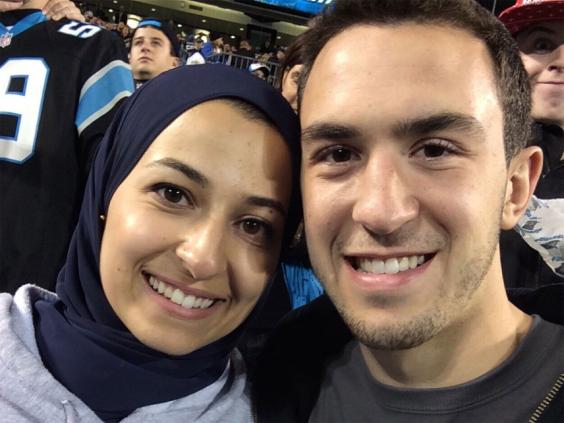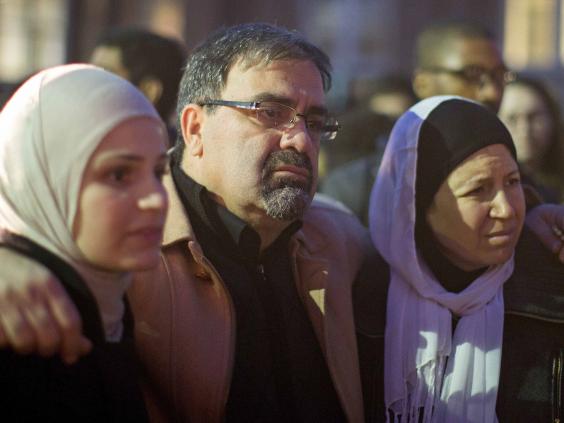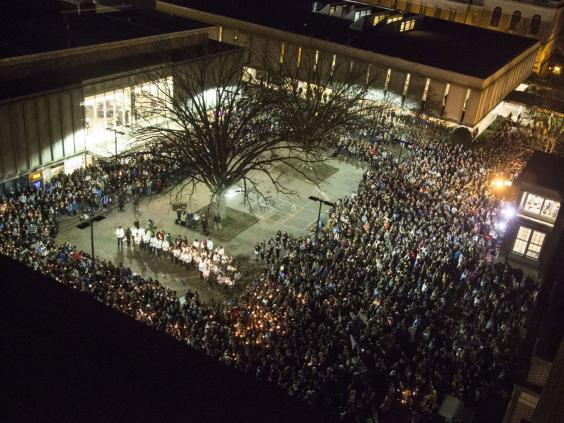 Mr Barakat said the group arrived back from Turkey late at night, and the very next morning he went to visit his son's grave.
He said: "It was a good feeling. I felt really good about it, that at least we've done what he wanted to do. Probably not as good, but we tried."
The man accused of killing Deah, Yusor and Razan, 46-year-old Craig Stephen Hicks, has been charged with three counts of first-degree murder. He could face the death penalty.
Reuse content