The killer, a young white man with slim features and a pudding-basin haircut, bided his time. Then one hour into the weekly Bible study group at the Emanuel African Methodist Episcopal Church in Charleston, he stood up and announced: "I have to do it, you have to go." And he started to shoot.
Branded a hate crime by local and federal officials, the quick and apparently methodical act of slaughter left nine people dead, including the church's pastor, the Rev Clementa Pinckney, who was also a Democrat member of the South Carolina Senate. It sent shock waves across America, a nation already battered by months of renewed racial unease and protests.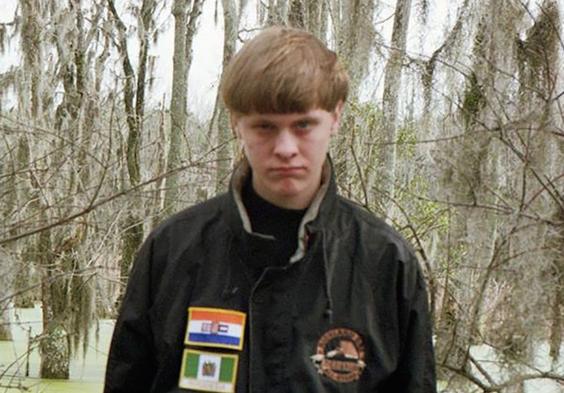 For Charleston, the massacre was too much to comprehend. The graceful streets in its historic centre were not just in mourning but in shock. There was momentary relief, however, as word came at around noon that the suspect, identified earlier as Dylann Roof, had been arrested at a traffic stop in neighbouring North Carolina. It has emerged that he had been given a gun for his 21st birthday, in April.
"It doesn't happen in other places," said Barack Obama, addressing the nation. "At some point we as a country will have to reconcile the fact that these types of mass violence don't happen in other advanced countries. It is in our power to do something about it. I say that recognising the politics in this town."
Mr Obama acknowledged that the fact the attack was on a black church "raises questions" about the motive for the shooting, saying he knew several members of the church community, including the Rev Pinckney. "It is not the first time a black church has been attacked," he added, recalling darker moments in American history. 
In pictures: Charleston vigil
In pictures: Charleston vigil
1/6 Charleston vigil

Sunlight shines through a window and onto some of the thousands of people gathered for a city-sponsored prayer vigil for the nine victims of the Emanuel AME Church shooting

GETTY

2/6 Charleston vigil

People attend a vigil at TD Arena for victims of the Charleston church shooting

GETTY

3/6 Charleston vigil

A view of Emanuel AME Church in Charleston, South Carolina

GETTY

4/6 Charleston vigil

People attend a prayer vigil at the TD Aren

GETTY

5/6 Charleston vigil

Family members of the nine victims of the Emanuel AME Church shooting sit on the first five rows during a prayer vigil at the College of Charleston TD Arena

GETTY

6/6 Charleston vigil

NBA Houston Rockets center Dwight Howard (C) joins thousands of people for a prayer vigil for the nine victims

GETTY
For Charleston, there is no guessing how and how quickly a horror of this scale can be absorbed. "This is an unfathomable and unspeakable act by somebody filled with hate and with a deranged mind," Charleston Mayor Joe Riley said. Of the nine killed, six were male and three female. All but one died at the scene.
The victims were named as Cynthia Hurd, 54, Susie Jackson, 87, Ethel Lance, 70, the Rev DePayne Middleton-Doctor, 49, Mr Pinckney, 41, Tywanza Sanders, 26, the Rev Daniel Simmons Sr, 74, the Rev Sharonda Singleton, 45, and Myra Thompson, 59.
Berkeley county government tweeted that Ms Singleton was "a reverend, track coach at Goose Creek High, speech therapist & incredible mother".
"I'm heartbroken," said Shona Holmes, 28, a bystander at the aftermath of the shooting. "It's just hurtful to think that someone would come in and shoot people in a church. If you're not safe in church, where are you safe?"
Police revealed that the suspect, Mr Roof, had previously been arrested on 26 April for alleged trespassing and had a drug case pending against him. They had earlier distributed a mugshot, showing his distinctive haircut, as well as security camera images of him at the church and of the car he sped away in. Greg Mullin, the city police chief, had earlier called for an "all-hands-on-deck" effort to hunt down the suspect, speculating that he may have remained in the vicinity.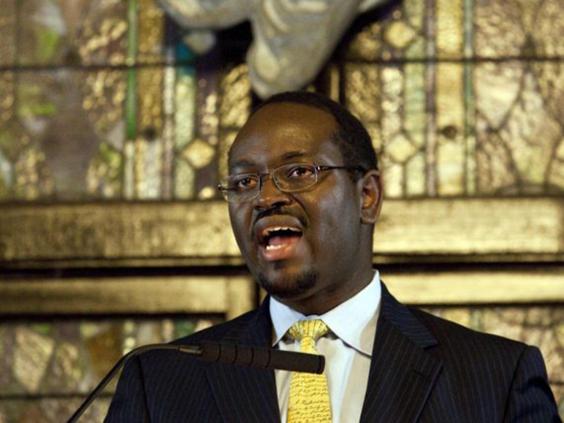 Local officials confirmed the US Department of Justice had already joined the investigation, a further indication that it was being treated as a hate crime with racist motives. The suspect's arrest was first announced by US Attorney General Loretta Lynch in Washington DC. Officials said Mr Roof had been pulled over in Shelby, North Carolina.
The scene at the Bible class, held each Wednesday in the church basement, was described by Sylvia Johnson, a cousin of the pastor, who said she heard it from one of only three survivors.
"I have to do it," the killer reportedly proclaimed. "You rape our women and you're taking over the country. You have to go." The same survivor said he reloaded his gun five times as he killed the victims. An official from the NAACP, a African American rights group, said he had told one woman he would spare her so she would tell the world what he had done and why.
Officials are holding back before revealing the identities of the victims at least until all the families had been notified. However, Todd Rutherford, a state legislator, told the Associated Press that the Emanuel AME Church's pastor, Mr Pinckney, 41, was among those killed.
A star of the state Democratic Party who was first elected to the South Carolina House of Representatives when he was just 23, he was married with two children. "He never had anything bad to say about anybody, even when I thought he should," Mr Rutherford said. "He was always out doing work either for his parishioners or his constituents. He touched everybody."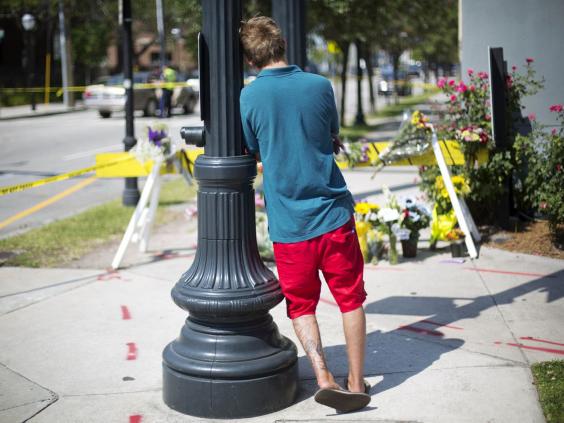 "This tragedy that we are addressing right now is indescribable," Chief Mullen said at an early morning press conference. "We are committed to do whatever is necessary to bring this individual to justice."
Since last August with the killing of Michael Brown, 18, by a police officer in Ferguson, Missouri, the US has seen tensions flare repeatedly, especially with respect to the treatment of black people by the police. Multiple cities have seen protests and occasional flashes of street violence, including Baltimore earlier this spring after the death in custody of Freddie Gray.
Charleston had its turn with the fatal shooting of an unarmed black man, Walter Scott, by a white police officer. That incident too set off angry protests. The police officer has since been charged with murder.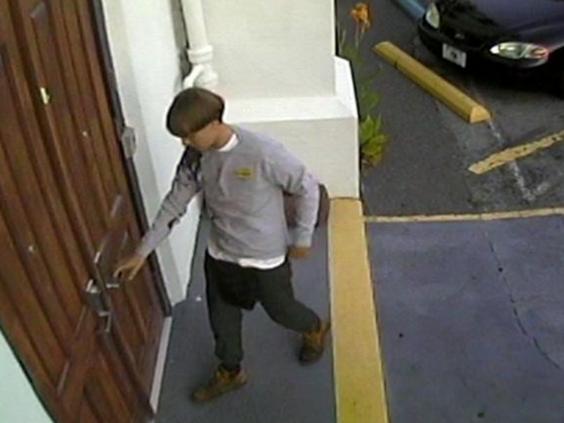 But there are resonances of black-white struggle that stretch far further back in the city's history. The Emanuel AME Church, which has boasted one of the biggest and most vibrant black congregations in the American South, was founded in 1816 when black parishioners split from the Episcopalians over a burial dispute. One of its founders, Denmark Vesey, was behind a failed slave revolt in 1822. When local white landowners found out, they burned the church to the ground.
"Of all cities, in Charleston, to have a horrible hateful person go into the church and kill people, there to pray and worship with each other, is something that is beyond any comprehension and is not explained," Mayor Riley said. "We are going to put our arms around that church and that church family."
Cornell William Brooks, head of the NAACP, said: "There is no greater coward than a criminal who enters a house of God and slaughters innocent people engaged in the study of scripture."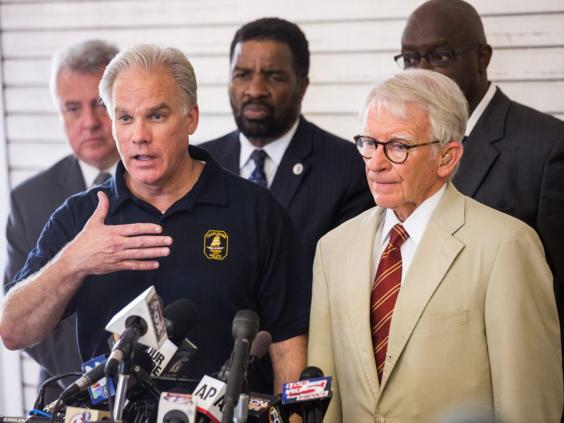 Jeb Bush, the Republican presidential contender, cancelled an appearance he had planned for Charleston. Several other candidates for 2016 issued statements condemning the killings.
Difficult to calculate is the anger it will instill in the black community not just here but across the country. South Carolina, where the Civil War began, shares all of the history of the Deep South, from slave-owning to the civil rights movement in the 1950s and 1960s and, of course, the terror that the KKK once instilled.
"I am very tired of people telling me that I don't have the right to be angry," Christopher Cason, a community organiser here, insisted. "I am very angry right now."
Reuse content