It was nothing less than remarkable.
One by one, the people who had lost everything looked towards the sallow young man charged with taking it was from them, and declared that they forgave him.
At a bail hearing on Friday, held utilising a video link that joined the court of Judge James Gosnell with the Charleston Country Detention Centre, Dylann Storm Roof said nothing. But the relatives of those killed on Wednesday night, shot dead in the basement of one of black America's most celebrated churches, said plenty.
WATCH: Entire arena joins hands and sings "We Shall Overcome" at vigil for #Charlestonshooting victims - @ABCLiz pic.twitter.com/R7PBR6hP0E

— ABC News (@ABC) June 19, 2015
"You took something very precious away from me," said Nadine Collier, daughter of 70-year-old Ethel Lance. "I will never talk to her ever again. I will never be able to hold her again. But I forgive you. And have mercy on your soul."
Felicia Sanders told Mr Roof about her son, Tywanza Sanders, the youngest of those killed on Wednesday evening, apparently while trying protect his great aunt from the bullets.
"We welcomed you Wednesday night in our Bible study with open arms," she said.
"You have killed some of the most beautifullest people that I know. Every fibre in my body hurts. I will never be the same."
The compassion offered by the relatives of those killed in the basement of the Emanuel African Methodist Episcopal Church and the message of forgiveness, has been repeatedly relayed by the television news channels, seemingly fixated on "hope", "healing" and "togetherness".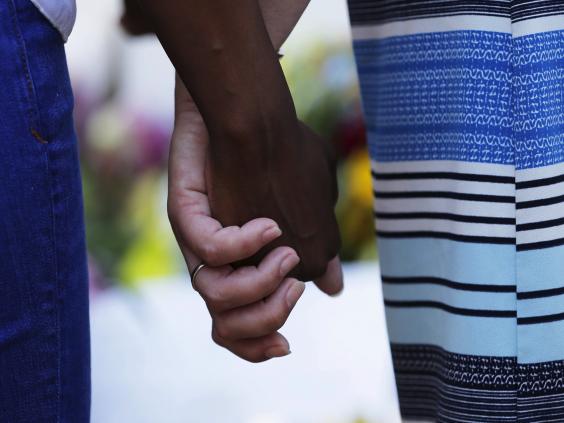 But that only tells part of the story of what is playing out in Charleston and beyond, as another city reels from gun crime and another community is rocked by hatred and an incident US official are investigating as a possible act of domestic terrorism. There is also anger, rage and bewilderment.
Michael Boone, himself a pastor, was among those who gathered outside the church on Thursday evening to law flowers and light candles, and admitted that he struggled to find words to express how he felt.
"Words cannot express this. To me this is like 9/11, except that it's worse, because it's here, in Charleston, nearer to home," said the 39-year-old.
"There is this racial divide and these things keep happening – Ferguson, Ohio, Tamir Rice, Baltimore. Now we're at the top of that list, here in Charleston. I feel anger and frustration."
Amid the grief and shock, the anger has been directed at many.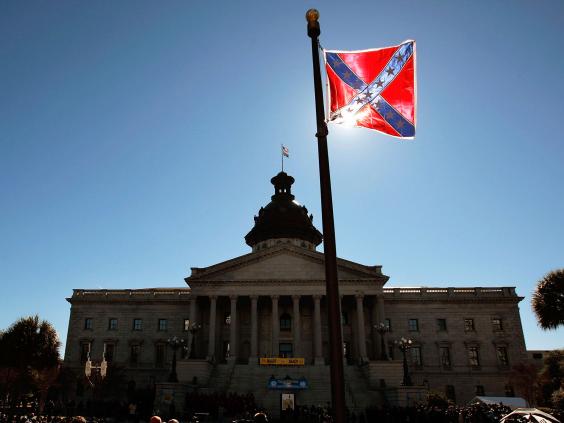 It has been levelled at those such as South Carolina Senator Lindsay Graham, a presidential hopeful, who has defended the flying of the Confederate flag – considered deeply offensive by many African Americans – outside the state capitol building in Columbia.
It has also been directed as Governor Nikki Haley, who wept during a press conference when she talked at a press conference and said the "heart and the soul of South Carolina was broken", but has declined to talk about what drove the suspect to allegedly carry out the attack.
President Barack Obama was also on the end of criticism for a speech he gave on Thursday night in during which some believed he was too measured and in which he seemed to suggest little could be done to control guns in the nation.
Aware of that criticism, he spoke again on Friday. "The apparent motivations of the shooter remind us that racism remains a blight that we have to combat together," he said.
"We have made great progress, but we have to be vigilant because it still lingers. And when it's poisoning the minds of young people, it betrays our ideals and tears our democracy apart."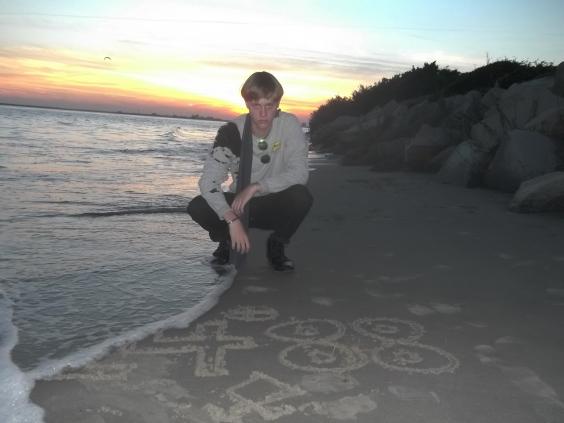 John Kellogg and his wife, Beatrice, both university lecturers who live in Columbia, South Carolina, were among the thousands of people from the area who took part in a service on Friday evening, described as a community prayer and healing vigil, and held in an indoor arena usually used by sports teams from the College of Charleston.
"I think Obama got it right when he said there was too much gun crime in the US. Twenty-five times more than other advanced countries," said Mr Kellogg. "They were meant to take action after Sandy Hook."
Mrs Kellogg, originally from Colombia in South America, said that when it came to the issue of gun crime she felt "safer in Bogota".
The service, which featured the Charleston community Pipe and Drum Band and a moving rendition of the civil rights anthem We Shall Overcome – this too, repeatedly looped by CNN – set out the first five rows of seats for the relatives of those who were killed.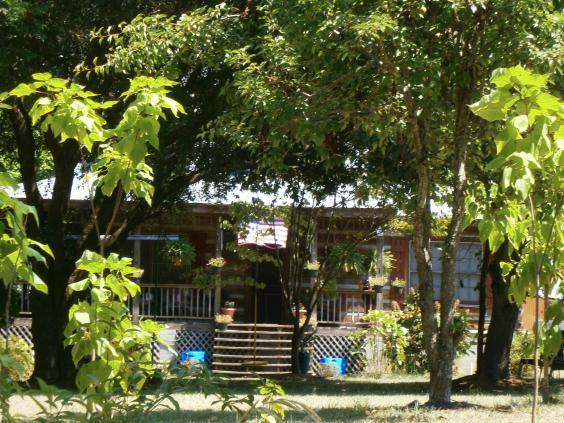 Barry Moore was there to remember his sister, 59-year-old Maya Thompson, who was among those killed and who had been a regular at the church.
Mr Moore said the circumstances of the attack – nine people shot dead while studying the bible – had not caused him to question his own faith. "No, it does not stop me believing. You have to believe," he said.
Asked about the messages of forgiveness that those around him had delivered just hours earlier to the young man charged with taking nine lives and who is currently being held on suicide, Mr Moore said: "It will take time. Time heals all wounds."