The uncle of Dylann Roof, who is accused of shooting nine black churchgoers, has said of his nephew that he would "be the executioner myself if they would allow it."
Carson Cowles was previously convinced that his nephew, now in police custody in South Carolina, was not racist but has now described himself as angry with the thought his nephew allegedly carried out the crime.
"The whole world is going to be looking at his family who raised this monster," Mr Cowles told the Washington Post on Thursday as he wiped away tears outside his mobile home.
The teenage children of one of the victims meanwhile say that they have forgiven their mother's killer.
"We forgive him" said the children of Sharonda Singleton, 45, who was one of nine people shot dead.
Roof is alleged to have planned the attack for six months which claimed nine lives at the Emanuel African Methodist Episcopal Church on Wednesday night.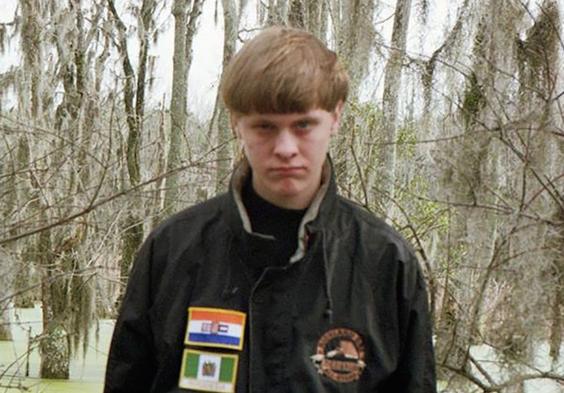 Branded a hate crime by local and federal officials, the quick and apparently methodical act of slaughter left nine people dead including the church's pastor, the Rev Clementa Pinckney, who was also a Democrat member of the South Carolina Senate.
"He was big into segregation and other stuff," Dalton Tyler told ABC News.
"He said he wanted to start a civil war. He said he was going to do something like that and then kill himself."
Pictures of Dylann Roof, 21, have emerged since the shooting of the young man wearing patches of the flags for apartheid South Africa and Rhodesia, and Roof's car featured a confederate flag as a front license plate.
A survivor of the shooting, said to be spared so they could retell the events, said that during the attack Roof had said he was there "to kill black people." 
In pictures: Charleston vigil
In pictures: Charleston vigil
1/6 Charleston vigil

Sunlight shines through a window and onto some of the thousands of people gathered for a city-sponsored prayer vigil for the nine victims of the Emanuel AME Church shooting

GETTY

2/6 Charleston vigil

People attend a vigil at TD Arena for victims of the Charleston church shooting

GETTY

3/6 Charleston vigil

A view of Emanuel AME Church in Charleston, South Carolina

GETTY

4/6 Charleston vigil

People attend a prayer vigil at the TD Aren

GETTY

5/6 Charleston vigil

Family members of the nine victims of the Emanuel AME Church shooting sit on the first five rows during a prayer vigil at the College of Charleston TD Arena

GETTY

6/6 Charleston vigil

NBA Houston Rockets center Dwight Howard (C) joins thousands of people for a prayer vigil for the nine victims

GETTY
When a churchgoer pleaded with Roof to stop shooting, he allegedly told them: "You rape our women, and you're taking over our country. And you have to go."
Reuse content