Dylann Roof, young man charged with murdering nine people at an historic black church in Charleston, was allegedly raised by a violent violent father who beat-up his step-mother and hired a private detective to follow her when they split.
Court documents filed by the ex-wife of Mr Roof's father, Franklin Roof, 52, claim he subjected his wife Paige to a "pattern of control and mental manipulation" that ended with a vicious assault. The DailyMail.Com also published images it said claimed to show the injuries on the woman.
The report says Mr Roof's father beat her several times during their ten years of marriage and destroyed her self-esteem. He also kept her in a 'virtual prison' by calling her several times a day and demanding to know what she was doing.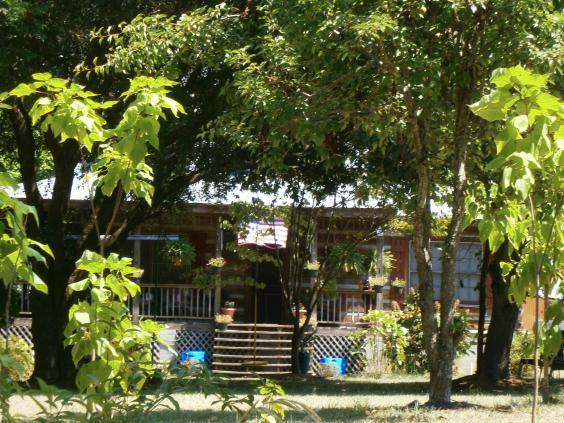 The heavily tattooed builder repeatedly told Ms Paige she was lazy and spent too much money. He allegedly once said: "You're not a very good maid but I'll keep you around".
The report – based on documents filed with the Richland Family Court - said that the break-up of Franklin Roof and his wife, robbed Dylann Roof of whatever little stability he had. His father was away from home four days a week with his work with a construction company.
It was around this time that Dylann Roof, who was then 15, began to skip classes. It had previously been reported that did not finish high school and became unemployed. He lived off and on with his father in Columbia, but also spent time at another location, in nearby Eastover, which he gave as his address when he appeared in court on Friday.
Mr Roof has been charged with nine counts of murder after launching a deadly attack at the Emanuel AME church in Charleston, South Carolina. Reports said that he had confessed to the killings. The US government has launched a probe to decide whether it she be considered domestic terrorism.
He is accused of calmly sitting with them for 45 minutes before opening fire and telling the group of black worshippers he was doing it because they had "raped our women and are taking over our country".  Police said that as he left the church, he hurled a racial epithet at the woman he had allowed to live.
He has now been charged with nine counts of murder and has reportedly confessed to the shootings.
Reuse content