General Mills issued a recall of Cheerio products on Monday that they believe may contain wheat allergens.
General Mills president of the cereal division Jim Murphy issued a press release saying that he was "embarrassed" and "truly sorry" to announce the contamination of nearly 150,000 cereal boxes made in his company's Lodi, California facility.
We're so sorry to announce we're recalling some boxes of Cheerios/Honey Nut Cheerios. Please view image below & share pic.twitter.com/L9gxUutA3j

— Cheerios (@cheerios) October 5, 2015
"We are voluntarily recalling the products made on those dates at our Lodi facility and we ask you to check the 'better if used by' code dates on your packages."
The code dates that may include allergens are as follows.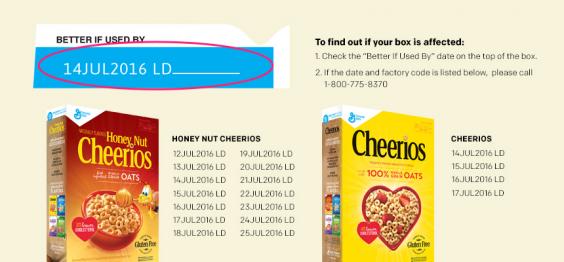 The company is promising that "isolated incident" will not be repeated as they have introduced new solutions to ensure the problem isn't repeated.
Reuse content