A 14-year-old girl's emotional plea to be allowed to die has fallen on deaf ears in Chile, where the government has rejected her appeal to be euthanised.
Valentina Maureira posted a video from her hospital bed saying she was "tired" of battling cystic fibrosis, which killed her older brother when he was six years old.
Speaking while attached to respiratory equipment, she said: "I'm Valentina Maureira, I'm 14 years old. I suffer from cystic fibrosis and I'm asking to speak urgently to the President because I'm tired of living with this sickness and she can authorise the injection to put me to sleep forever."
President Michelle Bachelet's official spokesperson, Alvaro Elizalde, said the government had no choice but to decline her request after the video circulated on social media.
"It is impossible not be overcome by emotion with the girl's request (but) it's impossible to grant her wish because it's not allowed under Chilean law," he said.
Mr Elizalde added that the health ministry was in contact with Valentina's family and was providing her psychological assistance as well as medical treatment.
The teenager was suffering from a respiratory illness and "significant caloric malnutrition" when she entered Santiago's Catholic University hospital on 30 January, according to Dr Andres Castillo, who is in charge of her care.
In a statement issued by the hospital, he said she had since been transferred out of the critical paediatric patient unit.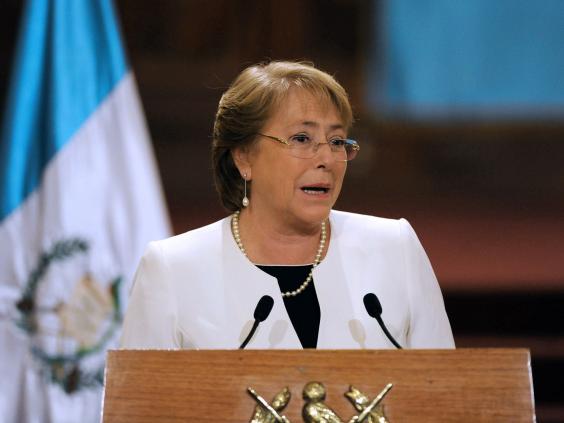 "Right now our therapeutic efforts are aimed at the recovery of her nutritional state and supporting her family," Dr Castillo added.
Valentina's father said she will continue trying to meet with President Bachelet, who is also a paediatrician and human rights activist, so she can "listen to her life story."
"This is so tough, but I have to respect her decision because she's the one who's suffering this illness," Fredy Maureira said.
"I already lost a six-year-old son because I didn't have enough money and organs. Now my daughter just wants to die in a dignified way."
Mr Maureira said that he "cried through the night" when his daughter first told him she wanted to die.
Cystic fibrosis is affecting Valentina's liver, pancreas and lungs and she is frustrated by the lack of options and the devastating impact it has had on her quality of life.
The degenerative disease usually starts in early childhood and there is no cure, meaning treatment is focused on easing symptoms so patients can continue their lives.
"She's exhausted, we're all exhausted, but if she wants to keep fighting, I'll be by her side every second," Valentina's father said.
"My message to all the parents in the world who have healthy kids is: Please take care of them. Love them."
Additional reporting by AP
Reuse content