Chris Christie, the embattled governor of New Jersey whose hopes for presidential nomination have been hit by revelations of alleged politically-motivated lane closures and misspending of federal aid, was dealt a new blow last night after the former Olympic sprint and long jump champion Carl Lewis accused him of "intimidation".
The nine-time Olympic gold medallist alleges that Mr Christie ditched a plan to appoint Mr Lewis as New Jersey's first physical fitness ambassador after he launched a political campaign against Republican Senator Dawn Addiego – a friend of the governor's. According to Mr Lewis, Mr Christie called him to dissuade him from running as a Democrat for state Senate in 2011 – and that doing so meant the fitness programme the pair had been developing for nearly a year would not materialise if he continued. Mr Lewis says the governor felt the post "was a carrot he could pull away."
"I felt like he was trying to intimidate me, absolutely. But I definitely didn't feel intimidated," Mr Lewis told New Jersey's 'Star Ledger'. He added: "It's interesting, everyone calling him a bully. I don't really see him as a bully. I see it more as someone who's insecure, and he's governor now and has got the power."
Despite the pressure, Mr Lewis declared his candidacy in 2011. But the campaign failed to get off the ground, mired in legal challenges.  Mr Lewis subsequently withdrew from the Senate race after a court ruled he didn't meet a residency requirement.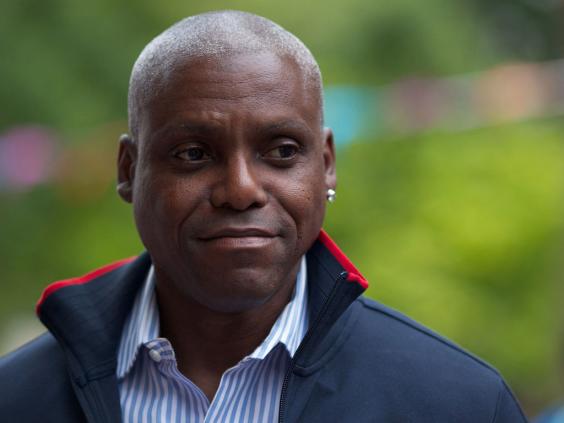 Mr Lewis has since moved to Texas. But this latest allegation, news of which broke in America on Monday evening, is the latest in a string that is threatening to derail the career prospects of a Governor once considered as a shoo-in for the Republican presidential nomination in 2016.
On Saturday Dawn Zimmer, the Democrat mayor of Hoboken, New Jersey, claimed that two of Christie's close aides had threatened to withhold relief funds from her city if she continued to oppose a major property development plan backed by the Governor. Christie aides expressed shock at the allegations, insisting the mayor and the Governor had worked together well.
Mr Christie, who recaptured his governorship last November in a landslide victory, has been on the defensive since the start of this year after private emails published showed that a fired aide, Bridget Kelly, ordered needless road closures that caused days of jams last September in Fort Lee, whose mayor Mark Sokolich had refused to endorse Mr Christie's re-election as governor. They contradicted Mr Christie's angry denials last month that his team was behind the closures, which were explained as a "traffic safety study". The Governor's office has yet to comment on the latest allegations.