The Cleveland Cavaliers put in a gutty performance to even the NBA Finals at one game apiece after yet another overtime thriller. This is the first time in NBA history that the first two games of the championship series have gone to overtime.
The series now moves to Cleveland for games 3 and 4 and the Cavaliers have stolen home-court advantage after taking Game 2 on the road.
To win Sunday night at Golden State, the Cavs needed a behemoth performance from star LeBron James and he delivered. James recorded a triple-double, with 39 points, 16 rebounds and 11 assists.
They also needed a dud of a game from Warriors star – and league Most Valuable Player – Stephen Curry. The NBA's most deadly shooter was flaccid from the field on Sunday, shooting just 21 per cent overall and 13 per cent from three-point range.
Curry was held in check by Cavs guard Matthew Dellavedova, usually a reserve who was thrust into the starting lineup after star guard Kyrie Irving was lost for the remainder of the series to a knee injury.
The internet, being what it is, naturally had some fun at the expense of the Warriors following Game 2.
@Cavs_Mania when you find out who Matthew Dellevadova is pic.twitter.com/cAORJZY9M3

hyphen; Riley Curry (@freeagency881) June 8, 2015
RECAP of Steph Curry shooting tonight. #Warriors #Cavs pic.twitter.com/zHNNNxUg4r

hyphen; NBA Memes (@NBAMemes) June 8, 2015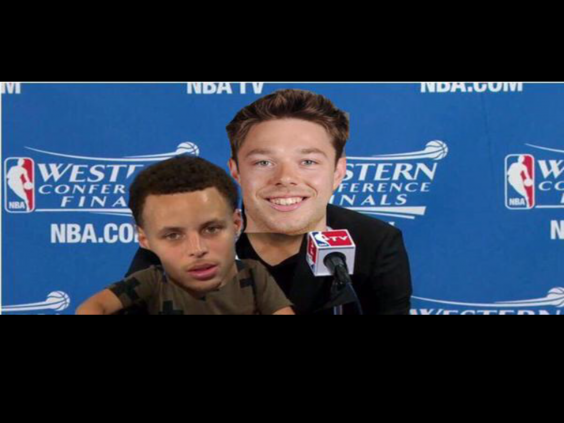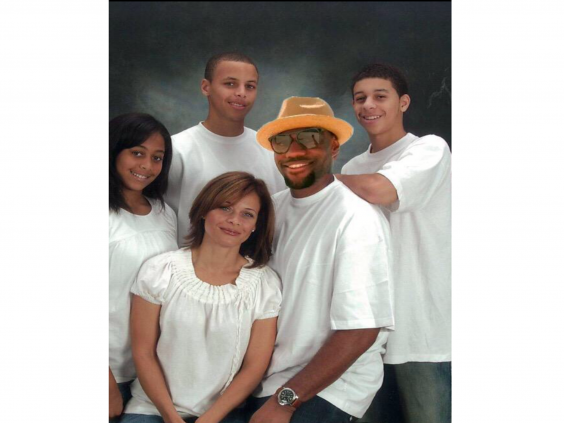 The Finals now essentially becomes a best-of-five series. Whichever team can win three of the next five games will be NBA champions.
Game 3 is on Tuesday and Game 4 is on Thursday, before the series moves back to California.
Follow @PaytonGuion on Twitter.
Reuse content