Local opposition to a plaque uncovered by Prince Charles in Colombia has seen it hastily removed after its grand unveiling only last week.
The plaque, in the Colombian port city of Cartagena, memorialises a British naval officer who unsuccessfully attempted to lay siege to the Spanish city in 1741. His efforts resulted in the death of thousands of lives – both Spanish and British – and the city remaining in Spanish hands.
Cartagena Mayor Dionisio Velez ordered the plaque's removal after it was heavily criticised by local residents – with one individual alleged attacking the memorial with a hammer.
Residents were angered by the proximity of the plaque to a statute Colombia hero General Blas de Lezo, who repelled the British attack, despite being outnumbered by more than ten to one.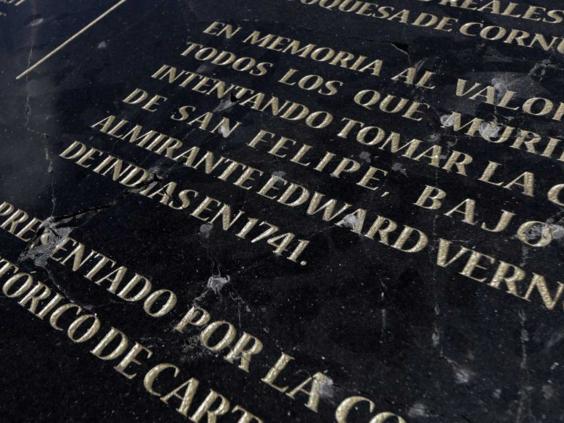 The commemorative piece also failed to mention the Spanish dead – a move that was considered both crass and insensitive by local journalists, who described the plaque as a monument to "English pirates".
Mayor Velez, who attended Prince Charles' unveiling last week, said it had never been his intention to "stir this controversy, or hurt the feelings of people".
The controversial memorial, placed in front of the 16th century San Felipe fortress, paid tribute to: "the valour and suffering of all those who died in combat while seeking to take the city and the fortress of San Felipe under the command of Admiral Edward Vernon".
The rich city port was placed under siege by one of the largest British fleets ever assembled in 1741, despite this a small force of local residents, militia, and soldiers repelled the overwhelming force under General Blas de Lezo.
His success earned him renown as a master strategist and a statue of the general, also known as Pegleg, stands at the entrance of the San Felipe fortress – where he has seen off  the latest attempted British intrusion.
Reuse content