Colombia's Farc guerrillas have invited the newly-crowned Miss Universe to participate in peace negotiations with the government, in an attempt to end 50 years of fighting.
Paulina Vega, a business student and model from the northern city of Barranquilla, initially made the offer, which has now been taken up, in her bid to win the global beauty pageant.
In a statement on their website the Revolutionary Armed Forces of Colombia, more commonly known as Farc, said: "We have read with interest your desire to contribute with your good works to reaching peace."
The 22-year-old has not yet responded to the rebels and it is unclear in what way she will contribute to the peace talks.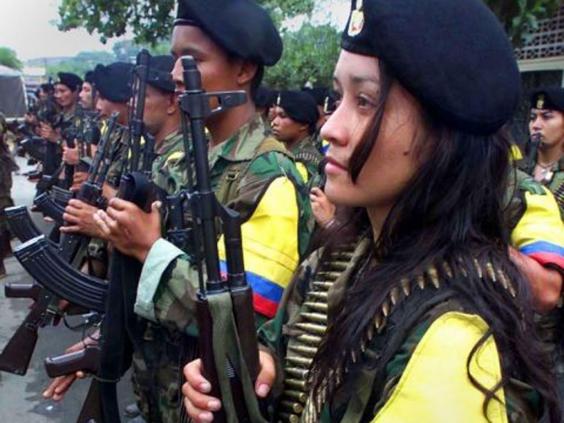 Ms Vega comes from a prominent Colombian family and began modelling at the age of eight. In a country with high poverty levels and extreme inequality, pageants are now seen as a viable path to success.
The group saluted her "willingness" to travel to the Cuban capital, Havana, where representatives from Farc and the government have been trying to finalise a peace plan since late 2012.
Agreement has so far been reached on three of the five agenda points, including bringing Farc into mainstream politics, land reform and ending the illegal drugs trade.
Farc has been a participant in the Colombian armed conflict since 1964, when they were established as the military wing of the Colombian Communist Party and claim to fight for the rights of the poor.
It is believed that 220,000 people have died in the conflict and more than five million civilians have been forced from their homes, constituting the third largest displacement of people within a single state in the world.
Reuse content