The officer who body-slammed and wrongly detained retired tennis star James Blake has a troubled past with his community.
The New York Daily News reports that Officer James Frascatore is currently defending himself in four civil lawsuits claiming that he used excessive force during bogus arrests.
WNYC reported in December 2014 that Mr Frascatore was named in five civilian complaints during one seven-month period: "That's more complaints than 90 percent of active officers have received in their entire careers."
In June 2012, the officer allegedly pulled over a man for a broken taillight, failed to tell the man why he'd pulled him over, and punched him several times before his arrest. In January 2013, the officer allegedly arrested a man and slammed him to the ground for riding his bike on the sidewalk.
In May 2013, the officer and four other cops allegedly followed a man into a deli and pepper-sprayed him repeatedly while he tried to surrender.

In June 2013, the officer allegedly jumped a man with five fellow officers during an arrest without a warrant.
Police Commissioner Bill Bratton immediately took the officer off the street and placed him on administrative duties on Thursday afternoon. He also issued the following statement:
"I spoke to Mr Blake a short time ago and personally apologized for yesterday's incident. Mr Blake indicated he would be willing to meet with the Internal Affairs Bureau as our investigation continues," he said.
"Additionally, he said he would be returning the Mayor's earlier phone call to speak to him. Mr Blake said he would like to meet with the Mayor and me at a future date, which we would be agreeable to."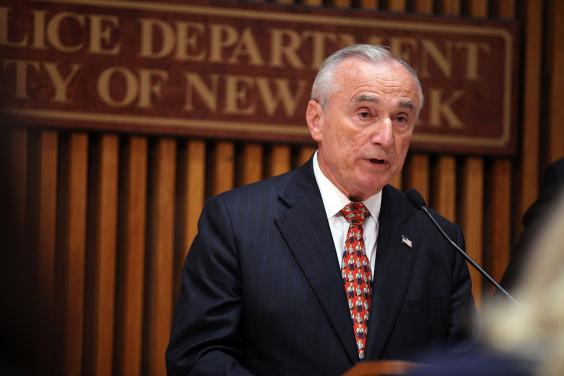 The United States Tennis Association also released a statement regarding Blake's arrest on Thursday.
"The USTA is deeply concerned about this troubling incident. James is the embodiment of a model citizen whose triumphs on and off the court continue to inspire tennis fans and non-fans alike."
"We will continue to offer our support to James in any way we can as this investigation unfolds."
Reuse content