The Conservative Political Action Conference (CPAC) kicked off on Thursday near Washington DC and an initial stroll through the exhibitions proved that the gun lobby is alive and well.
The National Rifle Association had one of the largest booths in the whole ballroom and several other booths were promoting gun rights. A few were even holding raffles for firearms. You did not read that wrong. The NRA, in fact, will be giving away a gun each of the next three days.
While not every attendee will be able to walk away with his or her own gun, the gun-rights booths did have plenty of bumper stickers and pamphlets to give away. Below are five stickers picked up in the exhibition that prove the US pro-gun crowd is as robust as ever.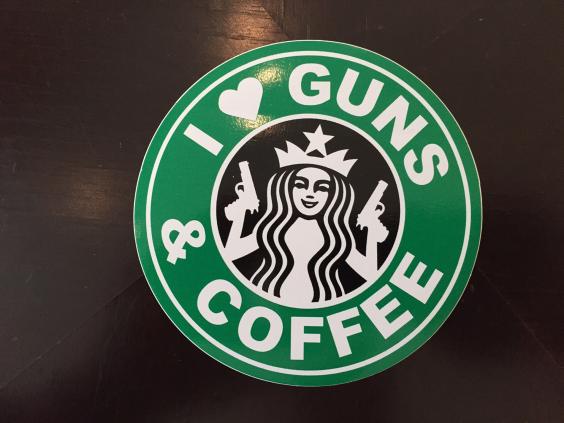 CPAC is a yearly chance for people on the far-right of American politics to convene and for Republicans with high political aspirations to flex their conservative credentials. During CPAC 2015, nearly all Republicans that have been mentioned as a potential 2016 presidential candidate will speak.
Check back with The Independent for further coverage of CPAC 2015.
Follow Payton Guion on Twitter @PaytonGuion.
Reuse content