This much is known about  the Cuban man who spied for the United States and was released on Wednesday in the historic prisoner swap between the US and Cuba: he had access to closely held intelligence information at the highest levels of the Cuban government.
His information was so good, officials said, that it helped American authorities ferret out a number of Cuban spies in the United States, including two senior US government officers who were among Cuba's most prolific operatives.
The spy, whom American officials declined to name, spent nearly 20 years in prison after he was caught.
President Barrack Obama said his "sacrifice has been known to only a few," and called him "one of the most important intelligence agents that the United States has ever had in Cuba."
The man is now "safely on our shores," Mr Obama said, along with Alan Gross, the American aid contractor also released on Wednesday. Their swap came as Mr Obama and Cuban President Raul Castro announced steps to fully normalise relations between their countries.
Officials said many details about the spy in Cuba remain classified.
According to Brian Hale, spokesman for the director of national intelligence, the spy's information helped lead to the prosecution of Ana Belén Montes, a former senior Defence Intelligence Agency analyst who is serving a life sentence after spying for Cuba for 17 years; and former State Department official Walter Kendall Myers, serving life after spying for three decades.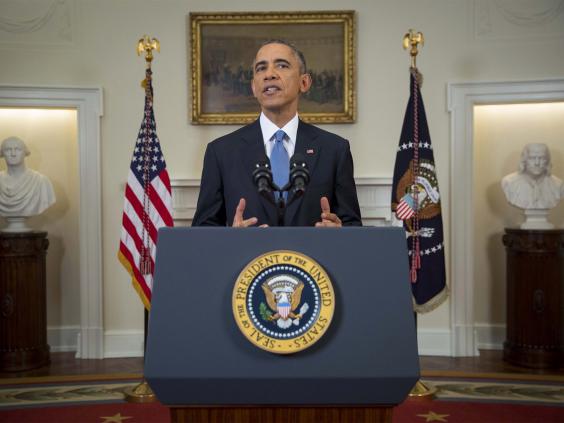 "I think this is a tremendous gain for the intelligence  community," said Fran Townsend, a former senior national security official in the George W Bush administration. "This was a very productive asset who was well placed, trusted by the Cuban government and helped us in a number of ways."
She said it "really is extraordinarily important to ongoing intelligence efforts when  you are able to secure the release of an asset like this. It tells the world we remain loyal, we don't forget and  we never abandon those who help us."
The spy also helped the US expose the "Wasp Network," in Florida, Hale said, a Cuban spy ring that included members of the Cuban Five, the last three of whom were released in exchange for the Cuban spy. Cuba also released 53 other prisoners.
In pictures: Timeline of US and Cuba relations
In pictures: Timeline of US and Cuba relations
1/19 Cuba timeline

July 1953: Fidel Castro begins a revolutionary campaign against the regime of Cuban President Fulgencio Batista

2/19 Cuba timeline

January 1959: Castro and Che Guevara enter Havana after a successful final offensive. Batista flees, and Castro becomes prime minister, ruling by decree

3/19 Cuba timeline

October 1960: Castro's reforms sees hundreds of US businesses in Cuba nationalised and their owners not compensated. In December, US US breaks off diplomatic relations and imposes a trade embargo

4/19 Cuba timeline

April 1961: Cuban exiles launch the Bay of Pigs invasion with US backing

5/19 Cuba timeline

October 1962: A 13-day confrontation known as the Cuban missile crisis begins when Castro allows the USSR to deploy nuclear missiles on the island. Generally regarded as the closest the world has come to nuclear war

6/19 Cuba timeline

1962: US President John F Kennedy signs off a naval blockade

Getty Images

7/19 Cuba timeline

April 1980: A sharp downturn in the Cuban economy and Castro temporarily lifting restrictions sees around 125,000 people, many of them released convicts, flee to the US

8/19 Cuba timeline

February 1996: Cuba shoots down two US aircraft operated by Miami-based Cuban exiles, prompting the US to make its trade embargo permanent

9/19 Cuba timeline

June 2001: The case of the "Cuban Five" begins, as five spies in Miami are convicted of providing intelligence to the Havana government

10/19 Cuba timeline

Nov 2001: US sells $30m of food to the Cuban government to assist in the aftermath of Hurricane Michelle, which killed 22 people, the first food export between the countries for more than 40 years

11/19 Cuba timeline

Oct 2003: US President George W Bush announces fresh anti-communist measures, including tightening the travel embargo and creating a new government body, the Commission for Assistance to a Free Cuba

12/19 Cuba timeline

Aug 2006: President Bush seizes the opportunity of President Castro's illness and a handover of powers to Raul Castro, urging Cubans to work towards democratic change

13/19 Cuba timeline

Feb 2008: Raul Castro officially takes over as president. Washington responds by saying its trade embargo will remain in force unless free and fair elections are held

14/19 Cuba timeline

Dec 2008: A poll by Florida International University suggests for the first time that a majority of Cuban-Americans living in Miami want an end to the embargo

15/19 Cuba timeline

April 2009: President Obama lifts restrictions on family travel to Cuba

16/19 Cuba timeline

Dec 2009: US aid worker Alan Gross is detained in Cuba on suspicion of spying for Washington

AP

17/19 Cuba timeline

Nov 2010: American Ballet Theatre performs in Cuba for the first time in 50 years, the most high-profile in a series of cultural exchanges

18/19 Cuba timeline

Sep 2012: Cuba hints at its willingness to do a deal with Washington on the Gross case

19/19 Cuba timeline

December 2013: President Obama and Raul Castro shake hands at the memorial service for Nelson Mandela. Castro says in English: "Mr President, I am Castro." It was hailed in Cuba as "the beginning of the end" for what were then described as "US aggressions"
The Cuban Five were convicted in 2001 of being unregistered foreign agents, and three also were found guilty of espionage conspiracy for failed efforts to obtain military secrets from the US Southern Command headquarters.
"In light of his sacrifice on behalf of the United States, securing his release from prison after 20 years – in a swap for three of the Cuban spies he helped put behind bars – is fitting closure to this Cold World chapter of US-Cuban relations," Hale said.
Three of the Cuban Five – Gerardo Hernandez, Ramon Labanino and Antonio Guerrero – were sent home to Cuba as part of the swap. Hernandez had been convicted of conspiracy to commit murder in the deaths of four Miami-based pilots whose small, private planes were shot down on 24 February 1996, by a Cuban MiG in international waters off Cuba's northern coast.
Montes, who was arrested in September 2001, is considered one of the most damaging spies in recent history, because she had access to – and betrayed – US intelligence activities in Cuba.
AP
Reuse content