Authorities are questioning a woman who worked at an upstate New York prison where two convicted killers escaped over the weekend as a manhunt ended its third day.
As schools in the rural community the Clinton Correctional Facility in Dannemora, implemented high security, convicted murderers Richard Matt, 48, and David Sweat, 34, remained on the loose.
Police said that a woman who worked at the maximum security prison, where construction was under way, was being questioned by police as a possible accomplice, Reuters said.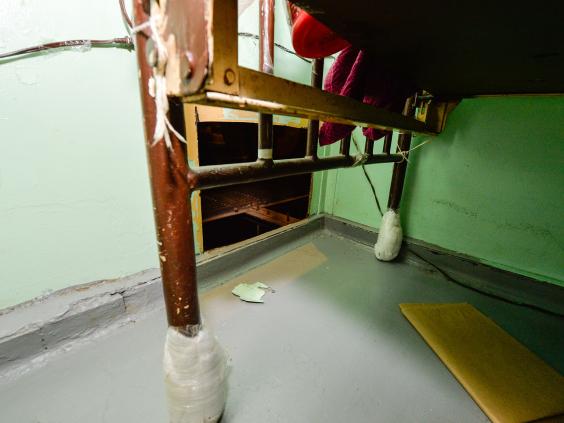 The development came after Governor Andrew Cuomo said investigators were questioning a civilian staff member or contractor who may have helped in the escape.
"We're looking at the civilian employees now and the private contractors to see if possibly if a civil employee or contractor was assisting the escape because they wouldn't have equipment on their own, that's for sure," Mr Cuomo told CNN.
Police said Matt was serving a sentence of 25 years to life following his conviction in the kidnapping and beating death of his boss near Buffalo, New York, on December 3 1997.
Sweat was serving a sentence of life without parole after his conviction in the shooting death of a Broome County Sheriff's deputy on July 4 2002.
New York is offering a $100,000 reward for information leading to the apprehension of the men it describes as dangerous and have notified law enforcement in Canada and Mexico about the fugitives. They were discovered missing early on Saturday morning.
The escape of the man sparked many online commentators to liken the break-out to events in the movie The Shawshank Redemption, given that the men cut through steel with a high-powered tool and squeezed through a steam pipe.
Mr Cuomo warned that the pair could have traveled a great distance since escaping: "They could be literally anywhere in the country now. These are really dangerous individuals," he said.