A judge has ruled that five former New Orleans police officers accused over the shooting dead two of unarmed men in the chaotic aftermath of Hurricane Katrina should face a new trial.
Four of the officers are charged over the shooting dead of the two men at the city's Danziger Bridge on 4 September 2005, a week after hurricane Katrina hit. The fifth is accused over the alleged cover-up of the incident.
Police said the officers were responding to a report of other officers being down when they came under fire. Police also said one of the men, Ronald Madison, was reaching for a gun.
Mr Madison, a 40-year-old mentally disabled man and James Brissette, 19, were killed. Four other people were wounded in the incident.
The incident, which has become notorious in the ten years since it happened, was one of a number of instances where police officers were accused of taking the law into their hands as the region was rocked by the storm and the loss of power, and people struggled to find food and water.
All five men were convicted in 2011, the Associated Press reported. Robert Faulcon was sentenced to 65 years in prison, Kenneth Bowen and Robert Gisevius were sentenced to 40 years, Anthony Villavaso was given 38 and Arthur Kaufman, six years.
In 2013, US District Judge Kurt Engelhardt ruled they deserved a new trial because prosecutors' anonymous online postings tainted the judicial process.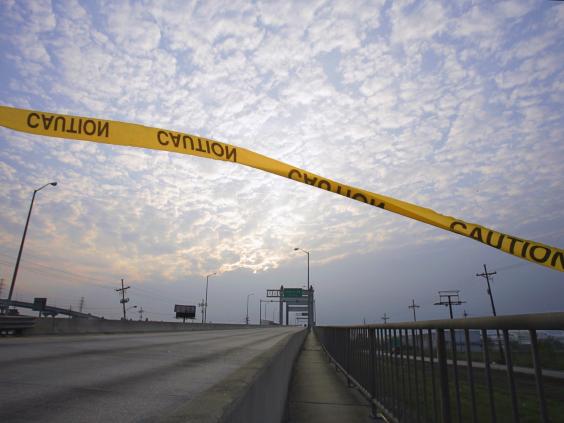 On Tuesday, a three-judge panel of the fifth US circuit court of appeals upheld that decision. Prosecutors had argued there was no evidence the verdict was tainted but the fifth circuit majority strongly rejected their arguments.
"The reasons for granting a new trial are novel and extraordinary," wrote Judge Edith Jones.
"No less than three high-ranking federal prosecutors are known to have been posting online, anonymous comments to newspaper articles about the case throughout its duration."
Tuesday's decision comes less than two weeks before the 10th anniversary of the storm, which struck the Gulf Coast on 29 August 2005, causing widespread death and destruction in Mississippi and southern Louisiana.
Reuse content