The lawyer of a man who converted to Islam and was jailed at Guantanamo Bay has said the US has admitted his client was innocent of the terrorism charges he was convicted of.
Australian David Hicks was sent to the US prison camp on Cuba in 2001. In 2007 he pleaded guilty in 2007 to "providing material support for terrorism". While in US military custody he was allegedly beaten and threatened with deadly violence.
But Mr Hicks and his lawyers have insisted the guilty plea was made under duress and that he was innocent of the allegations levelled at him
Lawyer Stephen Kenny, a veteran human rights activist, said the US military had now acknowledged his innocent and was preparing to formally do so in court. He said he expected to hear within a month whether or nor the Court of Military Commission Review in Washington would quash his conviction.
"We have no doubts that the Military Commission will make a ruling now that David Hicks' conviction should be set aside," Mr Kenny told the Australian Broadcasting Corporation.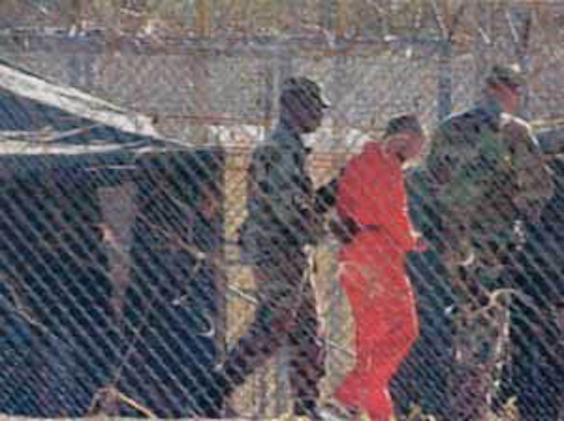 Mr Hicks, who is now 38 and lives in Australia, converted to Islam in 1999 and travelled to Afghanistan where he trained at paramilitary training camps. The US insists the camps were operated by al-Qaeda but Mr Hicks insisted he never saw evidence of terror related activities. He later stopped following the Muslim faith.
He was captured by US forces in the chaotic aftermath of the West's invasion of Afghanistan and was among the first group of prisoners to be sent to Guantanamo Bay. In 2007, he signed a plea deal in which he agreed he would never appeal his conviction but which allowed him to return to Australia and complete nine months in jail.
While Mr Hicks, who once worked a meat-processing plant, agreed never to appeal his conviction, Reuters reported that civilian US courts had since ruled that providing material support for terror was not a legitimate war crime for actions that occurred before the adoption of new laws in 2006.
The Military Commission earlier this month overturned the terrorism conviction through plea bargain of a Sudanese man, Noor Mohammed, who was also at Guantanamo, citing those rulings.
The US military has refused to discuss the specifics of Mr Hicks' case. A spokesman, Lt Col Myles Caggins, said in a statement on Friday that his case was now in an appeal process. He added: The government will make additional responses through court filings."
Reuse content