A dog who had his nose brutally cut off by thieves in Egypt after he barked at them has been flown to the US to be re-homed.
Anubis, who is believed to have been a former guard dog in Cairo, was found wandering the streets of the Egyptian capital without a nose after the attack, which left him cut almost up to his eyes, according to The Dodo.
After several years suffering beneath parked cars, he was taken in by the Animal Protection Foundation and spotted online by an American couple across the Atlantic.
Joseph and Katiria Declete told a local TV station in El Paso in Texas that they wanted to home Anubis, who is believed to be an Egyptian Baladi breed, immediately.
"The moment I saw him I'm like, 'I want this dog. I want to make a difference in his life," Ms Declete said.
"It's a dream for us to foster him, but there's no way we could have financially made that undertaking, and it speaks volumes about the different groups that helped get him here."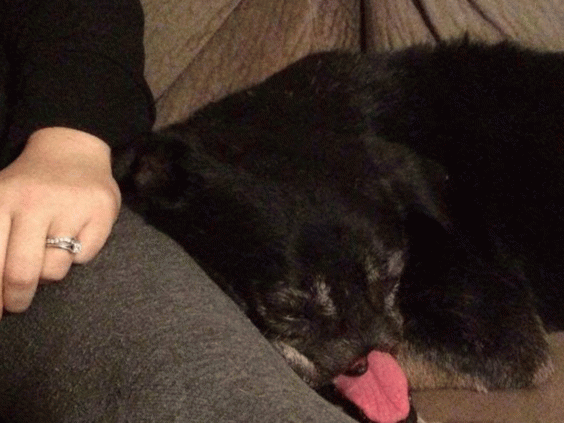 The Special Needs Animal Rescue and Rehabilitation (SNARR) organisation, which rehomes animals with particular physical, behavioural or health issues in the US, helped the couple raise the funds to fly Anubis the 7,000 miles to them.
"We've taken dozens of animals from them [the Animal Protection Foundation] and brought them to the States, animals who otherwise would be in agony in a country that cannot care for them," said SNARR according to ITV News.
The scale of animal abuse in Egypt is huge, according to the Society for the Protection of Animal Rights in Egypt.
"An unsympathetic community that does not understand, and therefore does not respect, animals as sentient beings, harsh stray animal control, bad veterinary care, lack of education in regards to animal behavior and dire conditions in establishments selling animals" are some of the reasons the charity gives for poor treatment of animals in parts of the country.
Dogs made up 64 per cent of animals in the US suffering from cruelty at the hands of humans, according to the Humane Society of the United States.
Reuse content