Donald Trump has said he would vote against former Ku Klux Klan leader David Duke – depending on who the Democrat standing against him was.
Duke, who previously ran unsuccessful campaigns for Senate and governor of Louisiana, has announced that he is running to take the place of outgoing Republican senator David Vitter.
In an interview with NBC News, Mr Trump was asked if he would support a Democrat over Mr Duke if it was necessary to defeat him, Mr Trump replied: "I guess, depending on who the Democrat is, but the answer would be yes."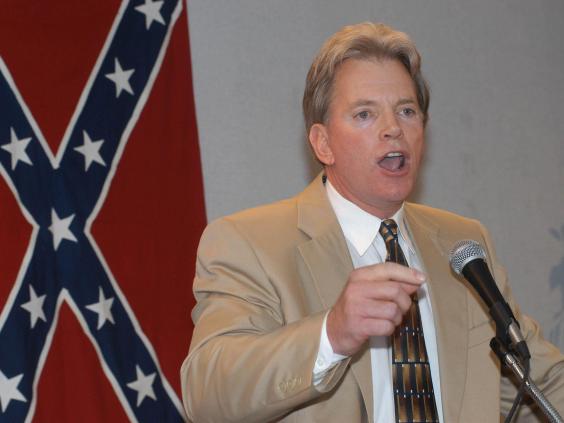 Mr Duke, who founded a chapter of the KKK in the 1970s and went on to become the organisation's 'Grand Wizard', has said he believes in equal rights for all Americans. "However, what makes me different is I also demand respect for the rights and heritage of European Americans," he said.
He has also said he is overjoyed to see Mr Trump embrace "most of the issues I championed for years".
Mr Trump's campaign has attracted support from white supremacist groups since he began campaigning against Mexican and Muslim immigration to the US.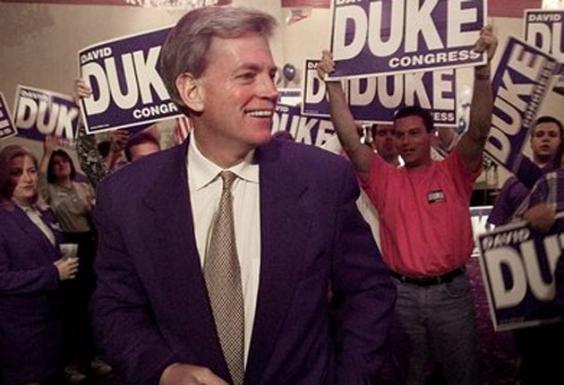 The Republican nominee dismissed Mr Duke's congressional run and Mr Duke's endorsement of his candidacy, telling NBC News he had already "rebuked" Mr Duke.
Mr Trump also claimed the purpose of the European union was to "beat the United States when it came to making money" in the interview.
"The reason it got together was like a consortium so that it could compete with the United States," he said.
Mr Trump has previously praised the Brexit vote as "brave and brilliant", saying British voters "took back control of their country" by deciding to leave the European Union.