After four days of heated speculation, the mysterious parody coffee shop Dumb Starbucks' brief existence in LA has come to an end.
Unveiling his identity to a crowd outside, the Canadian TV star Nathan Fielder said he was the owner and that the café had been an elaborate stunt about pursuing the "American dream".
Admitting that he planned to use footage from the past few days as a bit on his Comedy Central show Nathan For You, the comedian released a parody advert in which he says: "This is no joke. This is a real business I plan to get rich from – but I need your support."
Soon after the revelations emerged about its owner's identity, Dumb Starbucks was shut down by Los Angeles County health inspectors because it was operating without a valid permit.
The café had already caught the attention of the real Starbucks, and a spokeswoman said: "While we appreciate the humour, they cannot use our name, which is a protected trademark." She added that the issue was nonetheless unlikely to end up going to a legal dispute.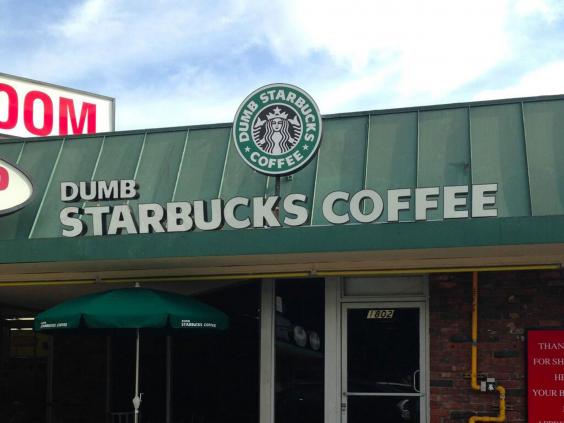 In the time it was open, Dumb Starbucks didn't exactly build up a reputation for making good coffee, with customers variously describing the drinks served as "horrible" and "pretty awful".
Many had already speculated that the shop, which claimed to be using the Starbucks name and logo legally under "parody law", would turn out to be a TV stunt of some kind. One customer told CBS Los Angeles: "This has to be a reality show. And I see a camera in the espresso machine."
One law professor suggested Dumb Starbucks would have struggled to survive based on that legal theory, however. Trademark law expert Mark McKenna said "Fair use" can protect parodies of copyright material, but a trademark such as the logo comes under different rules which may well have been violated.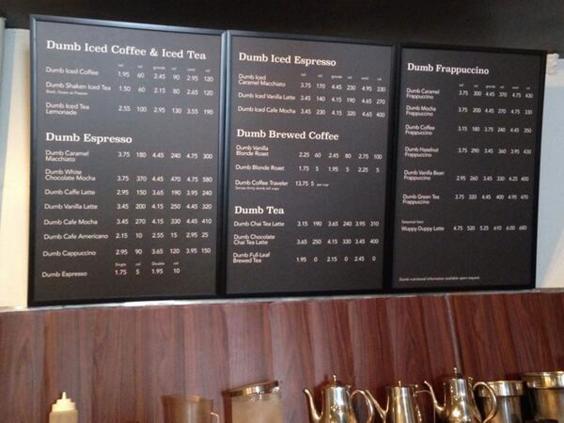 After setting the store up with an anonymous FAQ sheet saying Dumb Starbucks actually looked up to the chain as a "role model", Fielder has since told a news conference he didn't need their permission anyway and that he is glad they aren't pursuing a legal case "they know they can't win".
None of those who visited the store, which saw queues of up to an hour, were charged for their drinks – though a tip jar was provided. Fielder said (we can only assume jokingly) that are plans underway for a second outlet in Brooklyn, New York after the successful LA launch.
Reuse content