Was this the house where Dylann Storm Roof lived for at least some of the time?
From the response to a knock on the door to the wooden home, set in its large expansive gardens, it appeared probably so. "Please leave the property or I'll call the sheriff," came the voice.
The regulars at Mr Bunky's Market and fuel station in this quiet community close to Columbia said they had been besieged by reporters since police named the 21-year-old Roof as the man they belief was responsible for the deadly gun attack on a Charleston church that left nine people dead.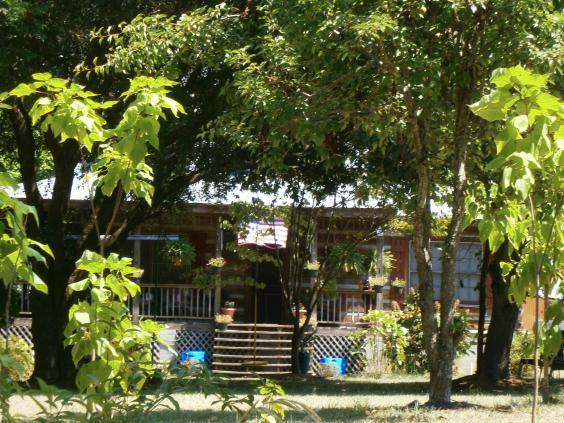 Roof, a student at White Knoll High School, located in Lexington, has since reportedly confessed to the shooting and been charged with nine counts of murder.
Reports said Mr Roof was something a reserved character who bore strident, extremist views about race relations. A photograph he posted on his Facebook page showed a picture of him in a green jacket that bore the badges of the former Rhodesia and apartheid South Africa, two countries where white minorities ruled over black majorities.
Mr Roof's father, Ben Roof, runs his own construction business, and he remarried after divorcing. Roof and his older sister, Amber, lived part of the time with their father and the father's second wife, Paige, at a property in Lower Richland.
Other reports said she often spent the night in his car, possibly at this property, said to be the home of one of his grandfathers.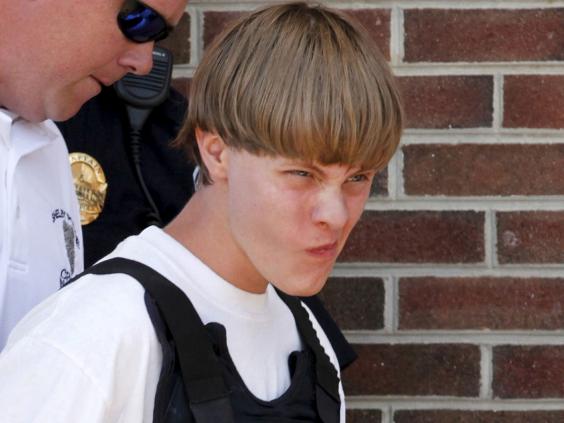 But for anyone seeking an insight into the genesis of his extremist views would have earned little from knocking on the doors of homes in this rural community that Mr Roof gave to police as his address when he was arrested earlier this year, in April for trespassing charges and in March for possession of a controlled substance.
"I don't care if you're a reporter, I'm not interested," said one man. "I don't talk to reporters because reporters are buzzards," said another.
Jayna Ray, a 19-year-old African American woman was filling her car with fuel at the petrol station. She said she lived in Eastover and that it was pretty peaceful.
Asked if she was surprised to learn that Mr Roof may have lived nearby, she said not. "You don't know about someone just by looking at them," she said.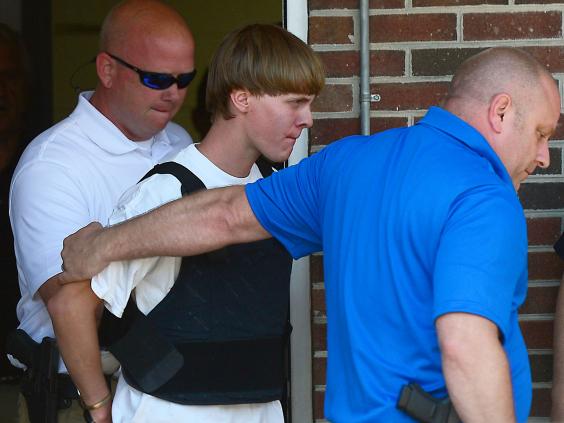 Caleb Brown knew Roof better than most, having attended elemenary and middle school with him.
"He wasn't a loner or anything. He was just the average kid in the class," Mr Brown told The State newspaper. "He would the class clown for attention. There is nothing I could see that I would say straight-faced that there was something wrong with that kid."
He added: "He wasn't an expressively emotional person. If there was anything wrong with him, I got the impression that he was the kind of person that suppresses any emotions."
One Eastover resident, State Representative Jimmy Bales, said he had been told about the connection with Roof by people inside Mr Bunky's Market. He said he did not personally know the man believed to be Roof's grandfather.
Yet he said he had known Clementa Pinckney, the pastor of Emanuel African Methodist Episcopal Church in Charleston, who also served as  South Carolina state senator and who was among the nine people who lost their lives.
"He was a good guy, really kind, I knew him really well," said the 79-year-old Mr Bales. "He was a kind person, he cared about the poor people, they were his issues. He was always tryng to get health care for poor people."
Mr Bales said he was a Democrat – something of "dying breed" in the south – and he said he had seen much change. He could not understand why someone would walk into a Bible study class and open fire.
He said: "I can't understand it."
Reuse content