What was it that burned inside Dylann Roof and why did he drive to the city of Charleston and allegedly empty that rage in an historic house of God?
These were the questions confronting local and federal investigators as an image gradually emerged of a troubled 21-year-old man whose friends had said he told them he wanted to "start a war".
Friends and family alike have drawn a picture of someone who was withdrawn, quiet, and who spent too much time in this room. Reuters said that the withdrawn, drifting young man, had told a police officer who had arrested him earlier this year for illegal possession of prescription painkillers that his parents were pressuring him to get a job.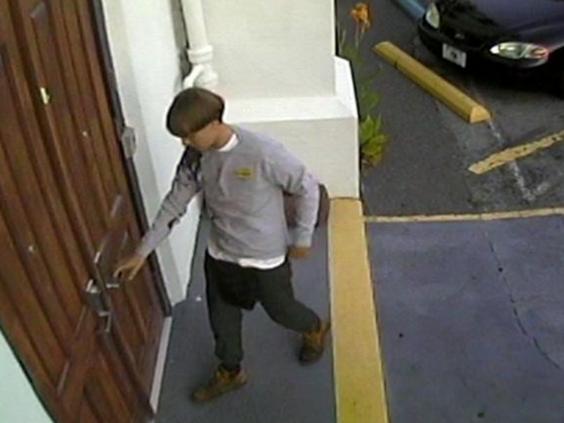 Mr Roof's uncle, Carson Cowles, recalled telling his sister, the suspect's mother, several years ago that he was worried about Mr Roof, and that the "quiet, soft-spoken boy" was too introverted, the news agency said.
"I said he was like 19 years old, he still didn't have a job, a driver's licence or anything like that and he just stayed in his room a lot of the time," Mr Cowles said.
Mr Roof appears not to have been a natural student. He had to repeat his first year at White Knoll High School but left mid-way through his second attempt, according to the local school district.
He then went to Dreher High School in a different district for the final three months of the academic year before leaving in 2010. Neither district had records of him completing high school.
Mr Cowles tried to "mentor" his nephew. "He didn't like that, and me and him kind of drifted apart," he said.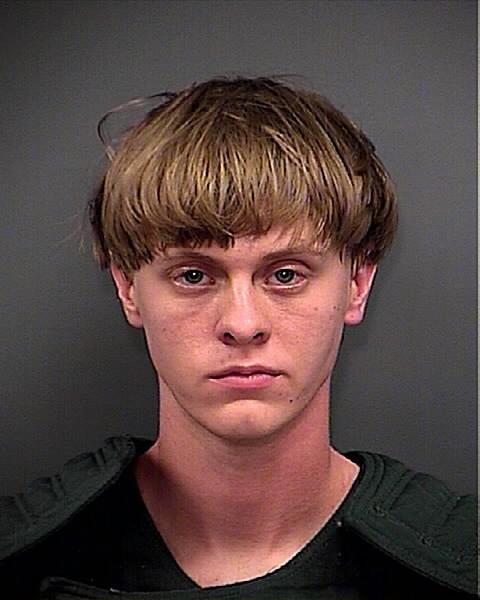 Mr Roof's father, Ben Roof, runs his own construction business, and he remarried after divorcing. Mr Roof and his older sister, Amber, lived part of the time with their father and the father's second wife, Paige. His sister is reportedly due to get married on Sunday.
While, Mr Roof presented himself to the world as a quiet, reserved man, he also displayed very striking symbols that may indicate his thoughts about the issue of race relations.
In an image posted on his Facebook page, Mr Roof stares at the camera, his eyes looking straight straight beneath a Beatle-mop of hair.
On his green jacket are two patches – one featuring the flag of white-dominated Rhodesia, now Zimbabwe, and apartheid-era South Africa. In both countries, the black majority was ruled by a white minority.
Mr Roof's profile listed him as having a little over 80 Facebook friends. A large number of them were black. By the afternoon, the profile appeared to have been removed from Facebook, reports said.
Reuters said that one of those listed as a friend, Derrick Pearson, wrote on his own Facebook page on Thursday morning he did not talk to Mr Roof and, before the arrest, warned people to stay away from Roof if they saw him, writing that it was "obvious lives do not matter to him".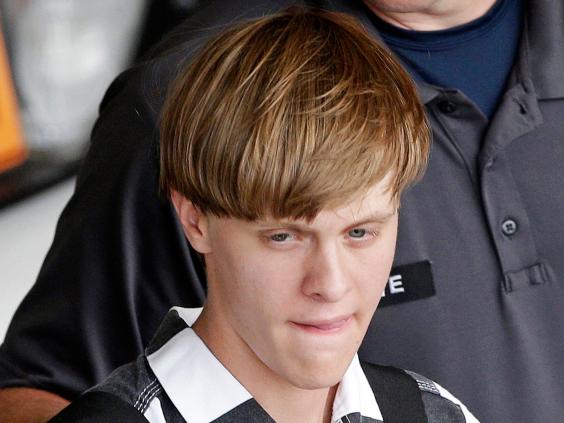 Mr Pearson also published a photo that appeared to show Mr Roof sitting on the hood of a black car with a licence plate that says "Confederate States of America", a reference to the pro-slavery forces from the US Civil War.
Richard Cohen, the president of the Southern Poverty Law Centre, which monitors hate crimes, said Mr Roof was not known to his organisation, but that he appeared to be a "disaffected white supremacist".
A one-time friend of Mr Roof, Joseph Meek, said he and the 21-year-old had been best friends in middle school but lost touch when Roof moved away about five years ago. The two reconnected a few weeks ago after Roof reached out to Meek on Facebook, Mr Meek told the Associated Press.
Mr Roof never talked about race years ago when they were friends, but recently made remarks out of the blue about the killing of unarmed black 17-year-old Trayvon Martin in Florida and the riots in Baltimore over the death of Freddie Gray in police custody, Mr Meek said.
"He said blacks were taking over the world. Someone needed to do something about it for the white race," he said Meek said, "He said he wanted segregation between whites and blacks. I said, 'That's not the way it should be'. But he kept talking about it."
Reuse content