A British baby swapped at birth in El Salvador has been reunited with his family after an emotional appeal for his return.
Richard Cushworth, 41, and his Salvadoran wife Mercedes Casanellas, 39, believe they were the victims of child traffickers after their son was switched with another child.
Mr Cushworth's father, David Cushworth, said the couple were "absolutely thrilled" and "happy it's resolved" following the safe return of their child, four months after he was born. "We have our grandson - and he looks like his father."
The children were reportedly exchanged before a judge in a sixth floor office at the Prosecutor General's in Santa Elena, in San Salvador.
Suspicions around the child grew following the couple's return home to Dallas, Texas. In May Ms Casanellas and her husband had flown to her home country for the birth of their first child. But after the birth the couple became concerned the child was not theirs, as he resembled neither parent, with a DNA test eventually confirming their fears.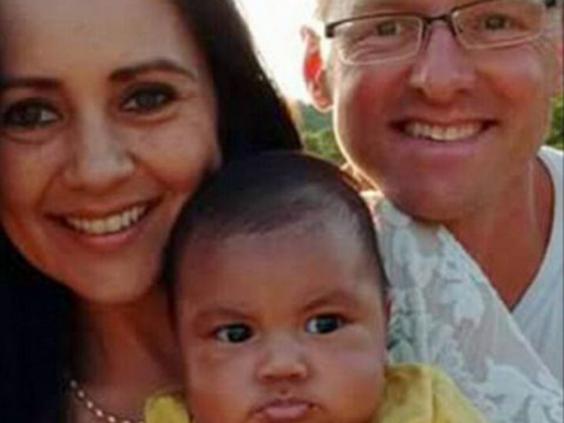 Mr Cushworth, originally from West Yorkshire, said the experience had been "horrible".
"A child is an experience you have for a lifetime... this is a life-long injury that's very, very deep, and it's horrible," he told the BBC.
It is believed the swapped child, christened Jacob by the Cushworths, has also been returned to his family.
El Salvador's Attorney General's office said the babies had been accidentally mixed up. "We understand the painful drama of these two families. We are talking about two children who were swapped."
Both families involved in the apparent mix-up have allegedly signed a gagging order preventing them from discussing the case.
On Monday a Salvadoran judge ruled the case against Dr Alejandro Guidos, the obstetrician-gynaecologist overseeing Ms Casanellas's treatment, should proceed. He stands accused of organising the alleged plot to switch the children. The doctor has maintained his innocence.
Reuse content