El Salvador is bleeding once again.
Not since the Central American nation's civil war came to an end in 1992 have so many people died in a single month.
Reports said that in May, at least 635 people were killed, most of the death relating to turf battles between drug gangs and extortionists. Politicians have claimed the spike violence is an attempt by the criminal groups to lever influence.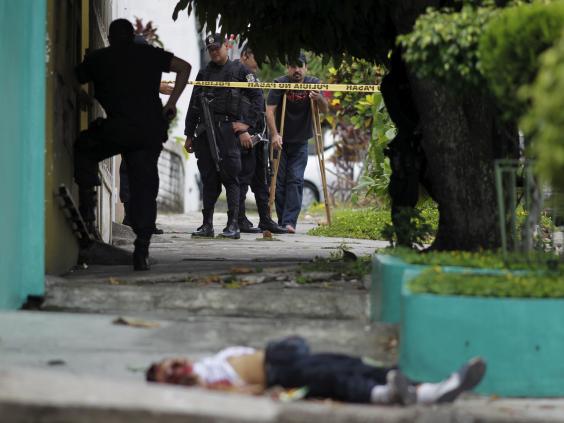 The Associated Press said that Justice Minister Benito Lara also blamed gang reaction to recent transfers of 2,600 jailed gang members, including a number of senior gang members who were sent to a maximum-security prison and lost many benefits they had previously enjoyed in other facilities.
National police director Mauricio Ramirez Landaverde said 60 per cent of the victims were criminals killed by rival gangs or by colleagues in the same criminal group.
Comparing El Salvador's homicide rates over the years is not simple because of differing reporting methods, but there is no record of a higher monthly toll than May, when around 20 people were killed a day on average.
"This is the most violent month since 1992, and we know that there is even underreporting," Miguel Fortin Magana, director of the Supreme Court's Institute for Legal Medicine, told the AP.
El Salvador recorded 481 homicides or about 15 a day in March, which at the time was the highest monthly toll in at least a decade. There were 421 killings in April.
The country's homicide rate dropped during a 2012-13 gang truce, but rose again after it fell apart.
Reuse content