A former partner at a major Silicon Valley venture capital firm was judged by a different standard than male colleagues, her lawyers have claimed, as a landmark legal case case entered its final stages.
During his final arguments in San Francisco Superior court, Ellen Pao's lawyer, Alan Exelrod, said that Kleiner Perkins Caufield & Byers was run by men and that "no woman was going to challenge them".
"They ran Kleiner Perkins like a boys club," he said, according to Reuters.
Ms Pao, a former partner at Kleiner Perkins Caufield and Byers, a powerful venture finance firm, is suing her ex-employers for $16m, accusing them of gender discrimination in a lawsuit filed three years ago.
Ms Pao, who is Chinese American and now serves as CEO of the internet company Reddit, claims she suffered six years of discrimination and oppressive treatment after she complained about a colleague who allegedly pressured her into a brief affair and which she soon broke off.
The case has exposed much of the inner workings of a firm that backed Google Inc and Amazon, painting it as a place with a testing workplace environment and where a former male partner used business trips as opportunities to make advances to female colleagues.
Mr Pao, now interim chief executive at social-news service Reddit, claims her standing at Kleiner crumbled after she ended a brief affair with partner Ajit Nazre. Her career deteriorated after he and Kleiner started retaliating against her, her lawyers argue.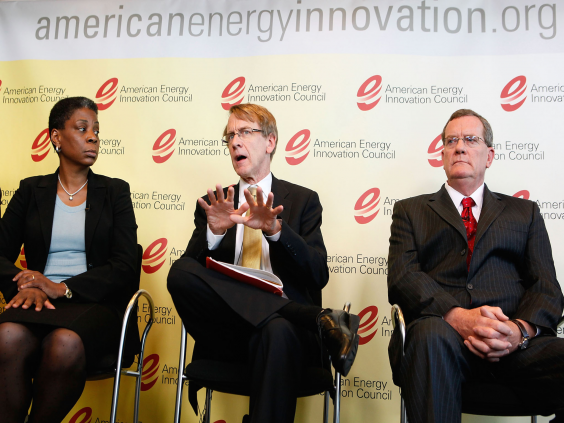 The firm vigorously disputes those charges and has presented evidence that Kleiner went out of its way to hire women. It has called a number of witnesses, including Ms Pao's onetime mentor, John Doerr, who testified that her lack of advancement stemmed from her poor  performance, not discrimination or retaliation.
In court on Tuesday, Mr Exelrod called Ms Pao "a hardworking, incredibly thoughtful productive employee" who generated more revenue than any of the men who were promoted in 2012.
"Ellen Pao drove the returns. The men received the promotions," he said.
Lawyers for Kleiner Perkins Caufield & Byers are due to deliver their closing arguments later on Tuesday. Jurors are expected to begin deliberating following closing arguments
Reuse content