Several hundred children in at least 10 US states have been treated for respiratory illnesses believed to have been caused by a rare and potentially fatal virus related to the common cold. The Centres for Disease Control and Prevention (CDC) in Atlanta is reportedly testing samples for Enterovirus D68 from patients in ten states including Missouri, Colorado, Illinois, North Carolina, Georgia, Ohio, Iowa, Kansas, Oklahoma and Kentucky.
Many children have been hospitalised after the virus exacerbated existing lung conditions such as asthma. Some are as young as 3 years old. No deaths have been reported, but one hospital in Kansas City, Missouri has treated more than 300 cases, 15 per cent of which led to children being put in intensive care, according to the state's Department of Health. In a report, the agency did add that "many infections will be mild and self-limited, requiring only symptomatic treatment."
EV-D68, as the rare virus is known, is related to the rhinovirus, which causes the common cold. Its early symptoms are similar – for example, a running nose, fever and coughing. However, the Enterovirus can escalate rapidly, leading to severe breathing difficulties. There is currently no vaccine or antiviral treatment for it.
So far only Missouri has confirmed that its cases were caused by EV-D68, but, according to The Denver Post, Children's Hospital Colorado in Aurora has reportedly seen some 900 children with matching symptoms, 86 of whom were admitted to the hospital for ongoing treatment. At Blessing Hospital in Quincy, Illinois, more than 70 children were treated for severe respiratory symptoms during the recent Labour Day weekend.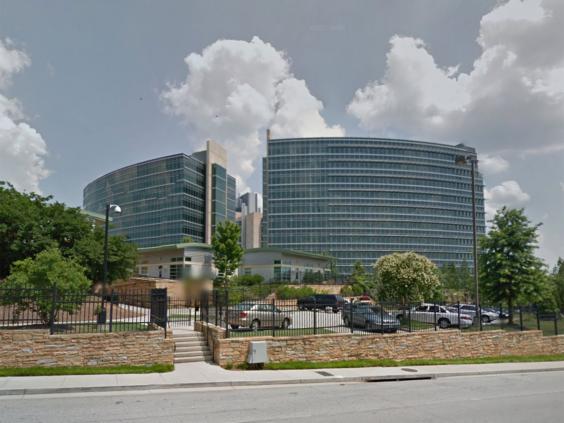 There are more than 100 varieties of Enterovirus, which between them cause as many as 15 million infections in the US each year, according to the CDC. Children are among the most vulnerable to infection, especially as they return to crowded school playgrounds following the summer holidays.
In a 2011 report, the CDC found 90 recent cases of EV-D68 clustered in three US states, as well as the Philippines, Japan and the Netherlands. Of the 90 patients identified, three had died, though none of them were in the US. Mark Pallansch, the director of the CDC's Division of Viral Diseases, told CNN that the cases already seen by hospitals across the Midwest and South could be "just the tip of the iceberg in terms of severe cases." He added, "We're in the middle of looking into this... We don't have all the answers yet."
Reuse content