Prosectors have begun presenting evidence to a jury that will decide whether to bring charges against a police officer who placed the unarmed black man in a fatal chokehold.
Eric Garner, a 44-year-old father-of-six was killed after police detained him on suspicion of illegally selling cigarettes in the summer of 2014. While his death was ruled to be a homicide, prosecutors ultimately decided not to bring charges against the officers involved in his death, a move that resulted in nationwide protests.
The presentation of evidence is part of a probe by federal investigators who are investigating whether Mr Garner's civil rights were violated.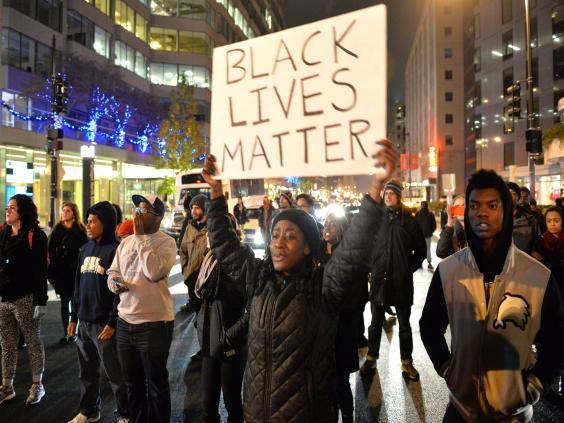 The New York Daily News said that the prosecution team is comprised of Forrest Christian, a veteran prosecutor in the Justice Department's civil rights division, along with Taryn Merkl and Nicole Argentieri from the Brooklyn US Attorney's office.
Reports said that two police officers who present during the violent takedown of Garner by Officer Daniel Pantaleo were called before the grand jury on Wednesday to give evidence.
It is unclear whether Mr Pantaleo will himself testify before the federal grand jury, but federal prosecutors can use his testimony before the state grand jury.
"They deserve to be prosecuted. They treated my husband like an animal," said Mr Garner's widow, Esaw Garner.
Mr Pantaleo's attorney, Stuart London, denied that "a federally protected right was violated" during the police encounter. He said his client did not use a chokehold but a "take-down method" learned in the police academy, CNN reported.
"This was a police officer just doing his job," said Mr London. "It was a simple street encounter with no animosity toward Mr. Garner."
Last summer, the city of New York agreed to pay $5.9m to the family of Mr Garner as part of a settlement. 
The death of Mr Garner - one of many black suspects to die at the hands of police across the nation - sparked outcry and protests and his final words of "I can't breathe" were used as a rallying cry by protesters.