Police have said that a corporate executive, his wife, their 10-year-old son and a housekeeper were killed, before their multi-million dollar house was set on fire on Thursday.
The couple were identified as Savvas Savopoulos, 46 and his wife, Amy Savopoulos, 47.
Police said the other two victims were tentatively identified as the Philip Savopoulos, their 10-year-old son, and Veralicia Figueroa, 57, the family's housekeeper.
They are now seeking a man in dark clothing seen in the area at the time and police confirmed that they are checking two security cameras at the Savapoulos home, according to NBC Washington.
At least three of the victims had suffered stab wounds or blunt-force injuries. Police chief Cathy Lanier said that all four were victims of homicide and that the injuries had occurred before the blaze was started.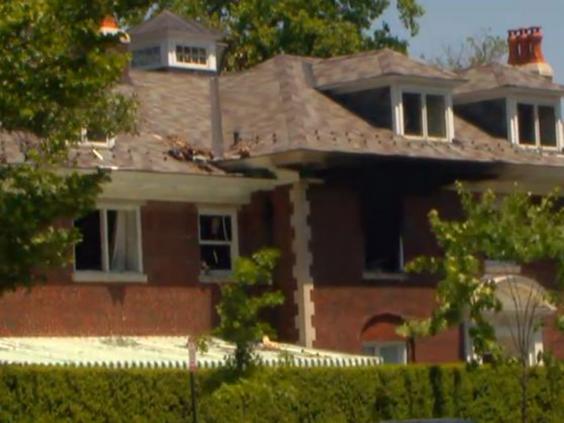 Authorities have not currently released any details as to who they believe committed the crime, or what their motive was. There was no sign of forced entry at the house, but that the nature of the incident "was very suspicious".
Police were seeking information on the family's blue 2008 Porsche, which was found on Thursday evening in Maryland. The car was also set on fire.
The couple also had two older daughters who were living away at boarding schools at the time of the incident. The daughters are reported to be safe and the police know their whereabouts.
Police Chief Lanier said that the Federal Bureau of Alcohol, Tobacco, Firearms and Explosives were assisting the investigation.
The family home, which is located close to Vice President Joe Biden's official residence and possessed an extensive and valuable art collection according to local reports.
The collection had been put on display as part of a Christmas exhibition at son Philip's private school, St. Albans.
"Our school community is grieving over this tragic situation at the home of one of our young students," Vance Wilson, headmaster of the school, said in a statement.
Additional Reporting: AP
Reuse content