The family of a student who died during a 'hazing' ritual say they are suing the university and fraternity network because they've been kept in-the-dark about how he died.
'Hazing' to join groups is a popular practice on American campuses and sees students be harassed, abused or humiliated as a way to of being initiated into a fraternity group.
Last July, 19-year-old Armando Villa pledged to join the Zeta Mu Chapter of Pi Kappa Phi at California University State Northridge (CSUN) – but was first forced to undertake an 18-mile hike through the Angeles National Forest while blindfolded and without adequate shoes, a mobile phone and hardly any water.
When he failed to return back to campus, the alarm was raised and a park ranger later discovered Armando unconscious in a ditch. The teen was rushed to hospital but was pronounced dead shortly after.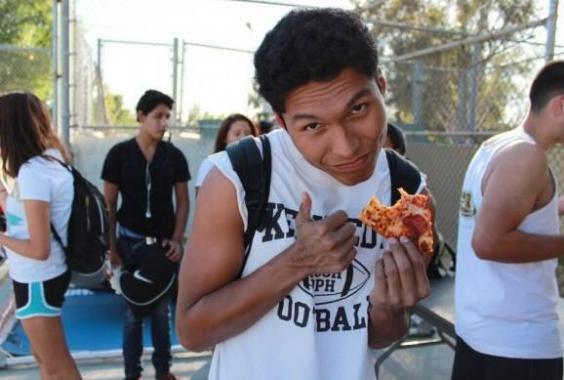 Now, his family say that, a year on, they still feel confused over the teen's death and that no-one has come forward to give them any answers.
The family's attorney, Douglas Aberle, today said they have filed a lawsuit, in LA's County Superior Court, against Pi Kappa Phi and CSUN over Armando's death, citing they are seeking 'unspecified damages'.
They have consistently said since Armando's death that the university had a duty to oversee fraternity group activities and staff should have been more aware – and put a stop to – the hazing that was happening on campus.
Following an investigation by the university, it was concluded that hazing was the cause of death and that the fraternity organisation in question was permanently closed-down two months after Armando's death.
The late student's mother, Betty Serrat, told The Associated Press today she's "just looking for a little closure and justice" and added: "They've ruined a life and broken a family."
Two months after Armando's death, CSUN's president, Dianne Harrison, offered her condolences to the teen's family and said: "Hazing is stupid, senseless, dangerous and against the law in California."
Following the lawsuit, however, President Harrison declined to comment any further.
Reuse content