It began almost by chance.
In 1949, a reporter with the International News Service (the predecessor to United Press International) approached the Federal Bureau of Investigation and inquired about writing a story on the "toughest guys" currently being sought by agents.
The subsequent article received widespread attention, not least least that of FBI director J Edgar Hoover. The following year he inaugurated the FBI's Ten Most Wanted Fugitives programme.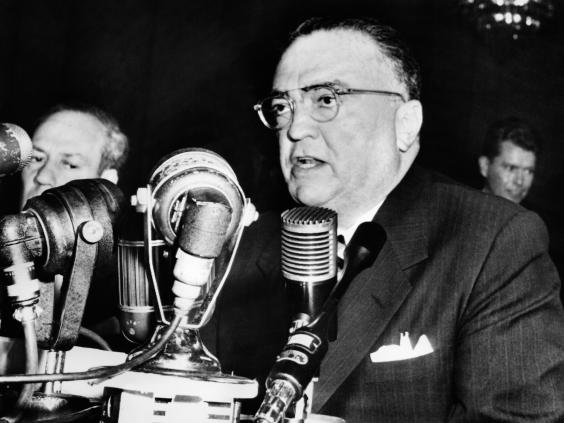 This week, the FBI celebrated the 65th anniversary of the scheme, which has seen the FBI seek help from the public and offer sizeable rewards in an effort to try and trace its most wanted fugitives. Only eight woman have ever been added to the list.
Over the years, those on the list have included the names of some of the nation's most notorious criminals, among them the Unabomber Ted Kaczynski, Eric Frein and James "Whitey" Bulger. There are also a number of high profile fugitives who have to this date still not been brought to justice.
America's most elusive fugitives
America's most elusive fugitives
1/10 Assata Shakur

Assata Shakur, 67, a former member of the Black Panthers, escaped from jail and has been living in Cuba since 1984

FBI

2/10 DB Cooper

DB Cooper, the media epithet of the person hijacked a Boeing 727 on route to Seattle, Washington, on November 24, 1971, extorted $200,000 in ransom and parachuted out. He has never been identified or traced.

FBI

3/10 George Wright

George Wright was convicted for murder in 1962 and escaped from prison in 1970. In 2011, he was detained in Portugal, where he has citizenship and where he had been living for years under a different name. Portugal has refused to extradite him.

Getty Images

4/10 Leo Burt

Leo Burt was charged with a 1970 bomb attack at the University of Wisconsin–Madison which killed a physics researcher. Burt fled and has never been traced. There have been many reported sightings in Canada

FBI

5/10 Larry Chism

Larry Chism was arrested for armed robbery in 1978 but escaped from jail. He has been on the run since then.

FBI

6/10 Donald Eugene Webb

Donald Eugene Webb is accused of the murder of a police officer in Pennsylvania December 1980. He disappeared and officials do not know whether he is alive or dead

FBI

7/10 William Bradford Bishop

William Bradford Bishop, a former US Foreign Service officer, fled after allegedly killing his family in North Carolina in 1976. Over the years he has been linked to both France and Thailand.

FBI

8/10 Dennis Lilly

Dennis "Slick" Lilly, convicted of robbery, stole a prison guard's uniform and escape from Missouri State Penitentiary in 1986. Last year it was reported that his remains had been discovered in the back garden of his wife

FBI

9/10 Robert Fisher

Robert Fisher, 53, fled after allegedly killing his wife and their two children in Scottsdale, Arizona on April 10, 2001. He has never been traced.

FBI

10/10 Victor Gerena

New Yorker Víctor Gerena was convicted of the 1983 $7m White Eagle armed robbery. He is the person to have been listed the longest time on the most wanted list. It is believed he is in Cuba.

FBI
"Since 1950, 504 fugitives have appeared on the list and 473 have been apprehended or located, with 156 of those fugitives located as a direct result of citizen cooperation," the FBI said in a statement.
It added: "As the nature of crime and FBI priorities have evolved over the years, the makeup of the Top Ten list has also changed. While the list began by featuring bank robbers and murder suspects fleeing state jurisdiction, it has evolved into a tool to search for major organised crime figures, cyber criminals, child predators, and white-collar criminals."
Reuse content