St Louis County police are investigating after an officer reportedly bragged about spending his "Michael Brown bonus".
The officer appears to be referring to extra money which police authorities receive due to working overtime for extra shifts during protests in Ferguson to mark the anniversary of Michael Brown's death.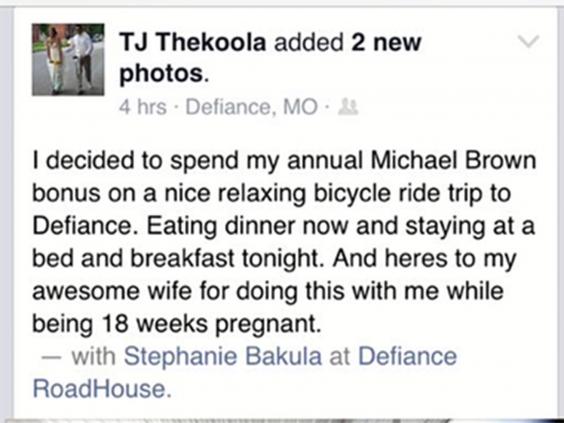 Mr Brown was fatally shot on 9 August 2014 by a white police officer, sparking debate about police brutality against black people in the US.
The Guardian reports that Officer Todd J Bakula, who goes by the name of TJ Thekoola on Facebook, posted photos of him and his wife enjoying a day out. He wrote: "I decided to spend my annual Michael Brown bonus on a nice relaxing bicycle ride trip to Defiance.
"Eating dinner now and staying at a bed and breakfast tonight."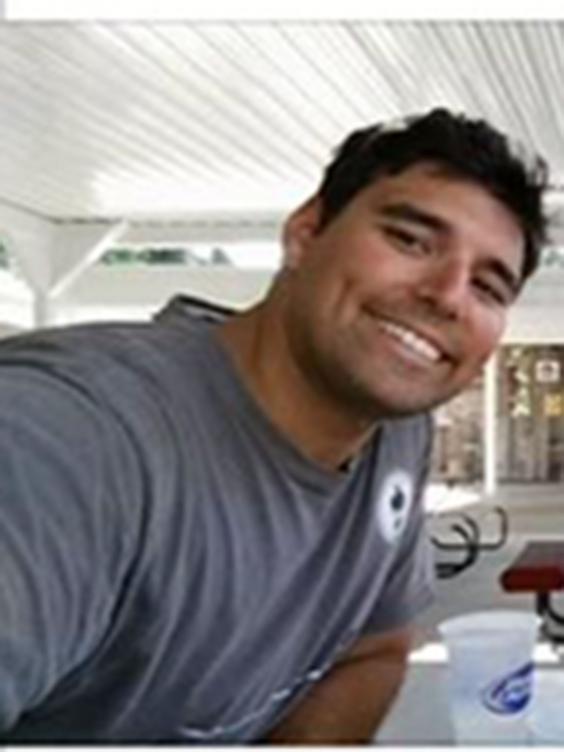 St Louis County police confirmed to the Guardian that Mr Bakula is a patrolman with their department and said that they would be investigating his comments.
"We understand the post is controversial. The St Louis County police department takes these allegations very seriously in every case. The remarks on the Facebook page will be investigated by our department."
Reuse content