Prosecutors in Venzeuela have raided the headquarters of the country's football federation – the leader of which is one of the seven Fifa officials held in Switzerland.
Officials said on Thursday that officers from the country's military intelligence unit led the raid on the offices in Caracas.
"The prosecution service is supervising the search of the Venezuelan federation headquarters as part of an inquiry into alleged irregularities committed by the ex-head of the organisation, Rafael Esquivel," said a statement released on Thursday morning, according to Reuters.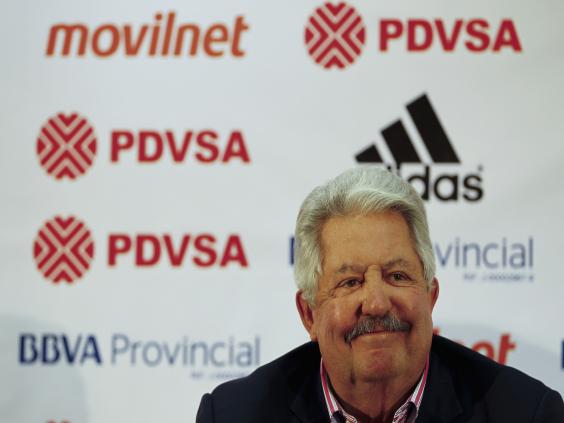 Mr Esquivel, a member of the Fifa executive committee, was replaced as head of the federation following his arrest in Zurich last week along with six other FIFA officials.
The Venezuelan, also a member of the South American Conmebol federation executive, is one of 14 people wanted by US authorities over the giving of more than $150m.
The raid came hours after the prosecutor's office asked that Mr Esquivel's bank accounts be frozen as he is investigated for money laundering.
Venezuela President Nicolas Maduro has expressed support for the public prosecutor's actions against Mr Esquivel even as he has raised concerns about the role of the US in the larger investigation and called for former Argentine player Diego Maradona to be be made Fifa president.
Reuse content