Part of an iconic wooden rollercoaster in the US has collapsed after a fire broke out during restoration work on the 36-year-old ride.
The Six Flags Magic Mountain theme park in California was closed when the blaze started on Monday and no injuries were reported.
Part of Colossus collapsed after flames damaged the top of a peak in the 38-metre high track.
It took firefighters around half an hour to put out the fire shortly after 1.30pm and the cause is being investigated.
Colossus, which was the world's tallest and fastest rollercoaster when it opened in 1978, was closed last month for renovation work to turn it into the "Twisted Colossus".
The new ride, due to open in spring, will keep the wooden structure but use an iron track to include new loops and corkscrews.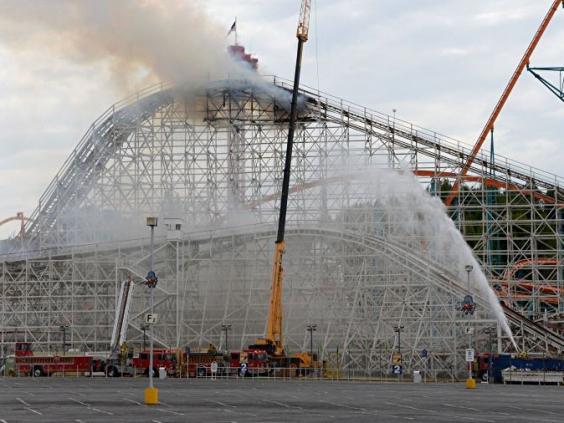 A spokesperson for Six Flags said there were no injuries in Monday's fire and Colossus is still due to reopen on time.
It was previously hit by disaster while it was being built in the 1970s, when a tornado tore away part of the structure.
Additional reporting by AP
Reuse content