A JetBlue Airways flight attendant has been arrested in New York after allegedly running from security and attempting to smuggle 70 pounds of cocaine onto a plane in Los Angeles.
Ditching her Gucci heels and successfully fleeing security at Los Angeles International Airport on Friday, Marsha Gay Reynolds, 31, surrendered to authorities at John F Kennedy International Airport on Wednesday.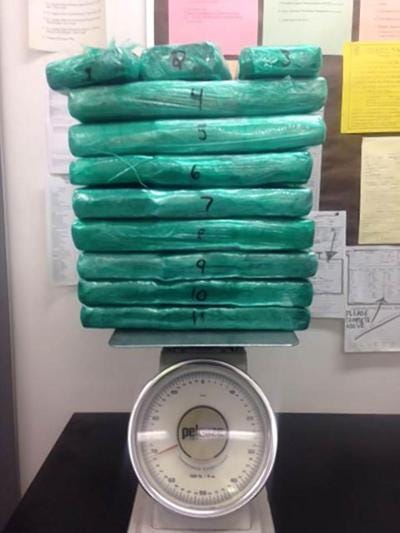 Officials with the Drug Enforcement Administration said that it wasn't immediately clear how Reynolds managed to travel to New York.
Reynolds was stopped and searched at random last week, before she fled from the terminal. Timothy Massino, a DEA spokesman, told the Associated Press that officials were more concerned with Reynold's luggage which contained 11 packaged of cocaine wrapped in green cellophane.
Agent Massino added that 70 pounds of cocaine has an estimated retail value of $3 million.
Reynolds has been charged with possession with intent to distribute and is slated to appear at a Brooklyn courthouse on Thursday.