President Barack Obama signed an emergency declaration for Flint, Michigan, at the weekend, freeing up federal resources to help the city cope with the fall-out from its lead-in-water crisis that has made the water undrinkable in every household.
The move came after a plea for help from Governor Rick Snyder, a Republican, who has come under intense pressure to explain why the full extent of the disaster took so long to come to light after one of his appointees decided in 2014 to supply the cith with water from the Flint River that was so corrosive it began scouring the lead from ageing service pipes, exposing the entire population to lead poisoning.
Senator Bernie Sanders, the Democrat presidential hopeful, joined a growing chorus urgning Governor Snyder to step down.  "Thousands may have been exposed to potential brain damage from lead," the Democratic presidential hopeful fumed in a statement. "Governor Snyder should resign."
The actress and singer Cher, who is part of a movement, led by the film director Michael Moore, to have the Governor arrested, announced she was sending thousands of bottles of fresh water to Flint.    Even cooking with the water coming out of the taps is not recommended. Nor is bathing for infants.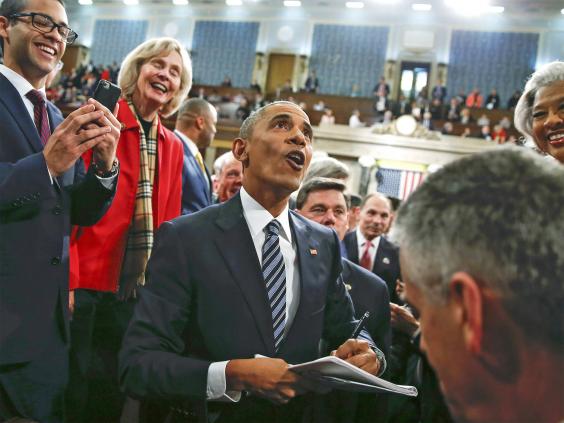 An emergency manager appointed by Mr Snyder made the switch to the Flint River to help save money.  But the move, combined with orders later issued to households to boil the water because of bacteria, turned out  to be a "a perfect storm for lead to leach out of the city's pipes," Dr Mona Hanna-Attisha, director of the Flint Children's Clinic, told The Independent.  "And no one was paying attention."
Cher said she intended to ship as many as 180,000 bottles of water to Flint on 18 January.  "This is a tragedy of staggering proportion and shocking that it's happening in the middle of our country," the Oscar winner said.  The city's police and fire departments are already straining to get tides of donated water to all 100,000 people living in Flint and the state National Guard was also called in last week.
The federal emergency status means that Washington will pay for 75 per cent of the cost of shipping in bottled water and supplying residents with filters.  Experts say it could be a year before the supply is free of lead, even though the city is no longer drawing from the Flint River.
"I appreciate the president approving my federal emergency request and supporting Flint during this critical situation," Mr Snyder said in a statement. "I have pledged to use all state resources possible to help heal Flint, and these additional resources will greatly assist in efforts under way to ensure every resident has access to clean water resources."
Reuse content