A state of emergency has been declared in Florida as a tropical storm, which has already killed four people in Dominica, is due to make landfall.
Governor Rick Scott gave the order shortly after forecasters adjusted the trajectory of tropical storm Erika to predict it would go through the centre of the state.
Governor Scott said the storm could travel "up the spine of Florida" from Sunday and into next week.
The order mobilises 8,000 members of the National Guard and waives tolls and traffic rules to allow emergency services to move quickly.
The governor urged residents to follow news reports for more information.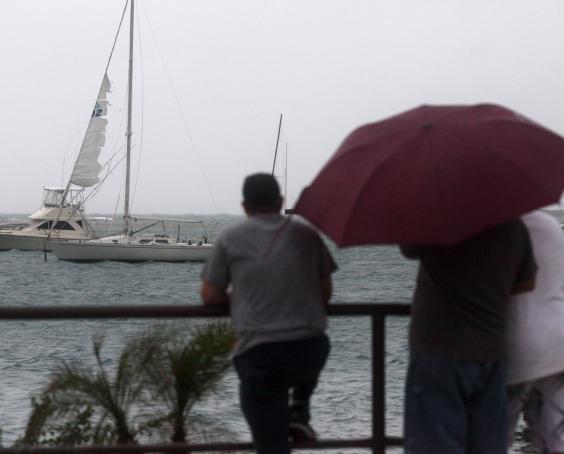 Erika has been downgraded from a hurricane but it could still thrash Miami with winds of up to 97 kilometres per hour (60 miles per hour) before travelling upstate to hit Orlando's theme parks.
It comes as four people were killed and 20 more are believed to be missing after floods and mudslides when the then hurricane hit the east Caribbean island of Dominica on Thursday evening.
Overflowing rivers and landslides washed away several roads and bridges, and Tourism Minister Robert Tonge posted photographs and video on Facebook showing widespread flooding in the capital, Roseau.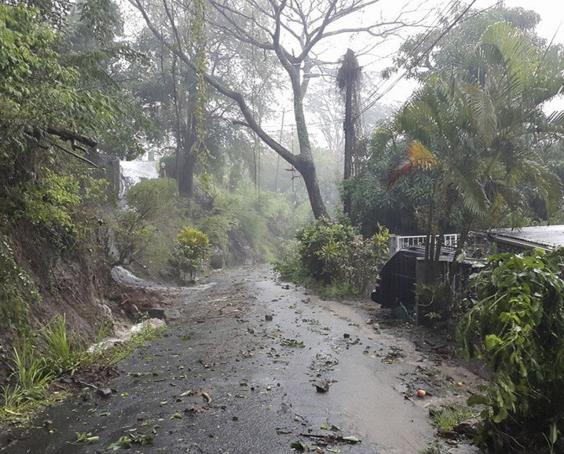 The storm has since gone onto to hit Antigua, Puerto Rico and the Dominican Republic. 
Forecasters have now said Erika will pass over Dominican Republic and northern Haiti, before grazing Cuba's east coast and regaining intensity over warm seas in the Bahamas and the Straits of Florida.
Additional reporting by agencies
Reuse content