A warning has been issued to residents of Tampa Bay, Florida after a series of car break-ins were blamed on an unlikely serial offender.
According to reports from local TV station Fox 13, officials have begun a "manhunt" to track down a rogue monkey that has been vandalising homes and vehicles in the area.
The primate, believed to be a rhesus macaque, was spotted by Fox 13's own videojournalist Corey Beckman, who said he felt the animal had "violated" the safety of his home.
Beckman said the monkey could well provide an explanation for a number of recent break-ins on cars in which valuable property was thrown around – but nothing actually taken.
"You'd think that anybody who was breaking into a car would find it nice to see a GPS or an iPod or whatever, but they just left it all sitting there," Beckman said.
FOX 13 News
Officials told Fox 13 it was likely the monkey was simply looking for food, but warned that it could be "very dangerous" for local residents to try and feed it.
It is the second rhesus macaque sighting in Florida in recent years, after a monkey that had eluded animal controllers for more than two years was finally captured in 2012.
Beckman said: "After working the last monkey, the one that was wondering around Pinellas county that's the first thing that popped into my head when I saw it, 'Oh my God, we have one in our neighborhood too'."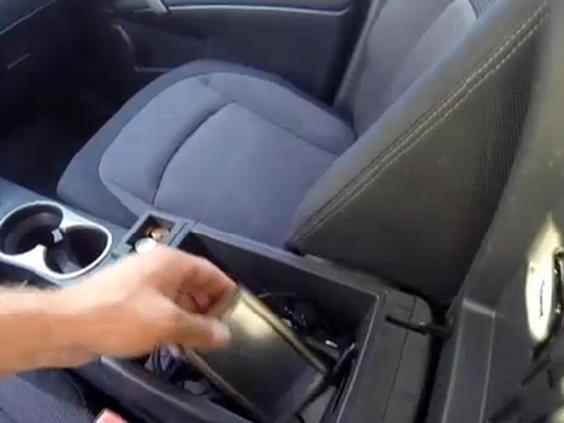 Attempts to lure the previous monkey into captivity with food failed, and it was eventually brought down with a tranquiliser dart after what was described as a "five-hour stakeout".
Officials warned against any attempt to approach the monkey, and have issued a hotline to call if anyone sees it, on 1-888-404-3922.