In a plot that might seem more fit for daytime television than national news headlines, a former driving champion has accused his ex-girlfriend of being a trained assassin that has carried out hits all over the globe.
Former NASCAR champion Kurt Busch in court this week at a hearing over a protective order his former girlfriend has asked to be placed against him.
The ex-girlfriend, Patricia Driscoll,  has denied these allegations and says Mr Busch is a violent alcoholic who has created this illusion, according to a report from Fox News.
Mr Busch made these accusations during testimony in a Delaware court.  Reports of the testimony say that Mr Busch claimed Ms Driscoll, 37,told him that she traveled to Central and South America and Africa to kill people.
It gets even more dramatic. According to USA Today, Mr Busch testified that on one occasion when the couple were in El Paso, Texas, Ms. Driscoll left one night in camouflage clothing and boots. She returned later to Mr Busch's wearing a trench coat. Under it she was wearing an evening gown splattered with blood.
Others have testified that Ms Driscoll claimed to be an assassin and neither her nor her lawyer have refuted that she told people that.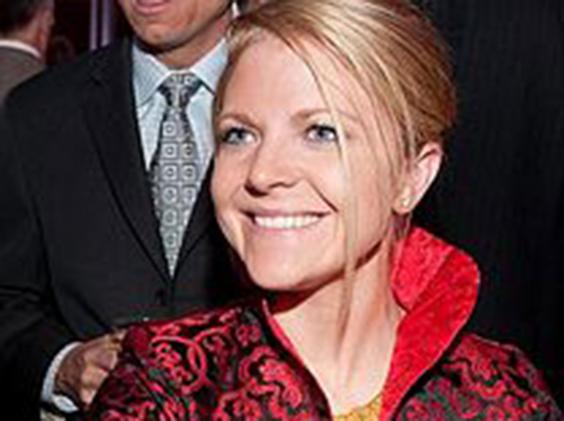 National Public Radio reported that Ms Driscoll runs two organisations in Washington DC - the Armed Forces Foundation, a veterans group, and Frontline Defence Systems, which claims Ms Driscoll "spent the majority of her career in the narcotics and intelligence world".
The couple were together for four years, but broke up last autumn after Ms Driscoll accused Mr Busch of grabbing her and slamming her head into the wall of his motor coach. She filed a separate criminal complaint against him for this incident.
Mr Busch, who was NASCAR champion in 2004, denies that he assaulted Ms Driscoll, saying during testimony: "I know that she could take me down at any moment because she's a bad-ass."
Mr Busch hasn't been quite as successful on the track of late, winning just one race in the past three seasons.
Reuse content