Former New York Mayor Rudolph Giuliani is at the centre of controversy after he claimed that President Barack Obama does not love America.
Speaking earlier this week at a fund-raiser for Scott Walker, the Republican Governor of Wisconsin who is considering a run for the White House, Mr Giuliani announced: "(Obama) doesn't love you. And he doesn't love me. He wasn't brought up the way you were brought up and I was brought up through love of this country."
The comments drew widespread criticism from Democrats and other observers who suggested Mr Giuliani's comments could be interpreted as being racist.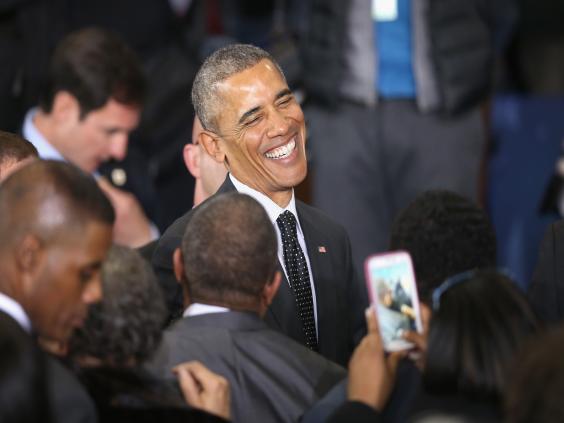 Mr Giuliani defended his position speaking to Fox News, when he said he had no wish to apologise.
"Not at all. I want to repeat it," he said. "T reality is, from all that I can see of this president, all that I've heard of him, he apologises for America, he criticises America."
The White House issued a response on social media to Mr Giuliani's claims.
Obama: "I'm using my powers as President to announce America's 3 newest National Monuments." #ObamaLovesAmerica pic.twitter.com/ckIlTQgVdP

— The White House (@WhiteHouse) February 19, 2015
A White House tweet on Thursday about the designation of three new national monuments carried the hashtag #ObamaLovesAmerica.
Reuse content