Former US President George Bush Senior has shaved his head to show support for a child suffering from leukaemia.
The 89-year-old Republican made the bold decision to be rid of his familiar grey locks after he saw that all the members of his Secret Service security detail had just done likewise.
One of the agents has a two-year-old son currently undergoing treatment for the cancer, and is losing his hair as a result.
And in a display of solidarity, the president and his men got the clippers out earlier this week at his summer home in Kennebunkport, Maine.
A spokesman for Mr Bush identified the young boy only as Patrick, and said the security detail had launched a website,  , to help pay for his treatment.
George and Barbara Bush lost their second child, 4-year-old Robin Bush, to leukaemia almost 60 years ago.
Mr Bush was the 41st president of the US, serving a single term from 1989 to 1993.
He is the father of fellow former President George W. Bush, and was himself only discharged from hospital in January, after spending two months being treated for bronchitis.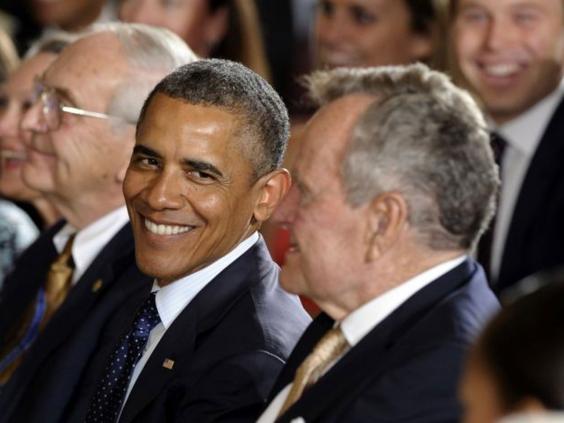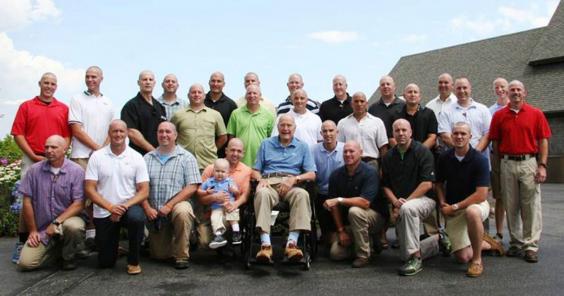 Reuse content