Four Californian police officers have been arrested this week on suspicion of physically abusing children at a boot camp for young people with behavioural difficulties.
Officers Edgar Gomez, 35,  and Carlos Gomez-Marquez,31, both of South Gate Police Department and Marissa Larios,36, and Patrick Nijland, 47,from the Huntington Park Police Department, were arrested following a two-month investigation by the San Luis Obispo County Sheriff's Department into allegations of abuse by children who attended the camp, ABC7 News reports.
15 boys and girls aged between 12 and 17 out of nearly 40 young people who had attended a week-long L.E.A.D, or Leadership, Empowerment and Discipline, programme at the camp, said that they had been assaulted by drill instructors, according to the LA Times.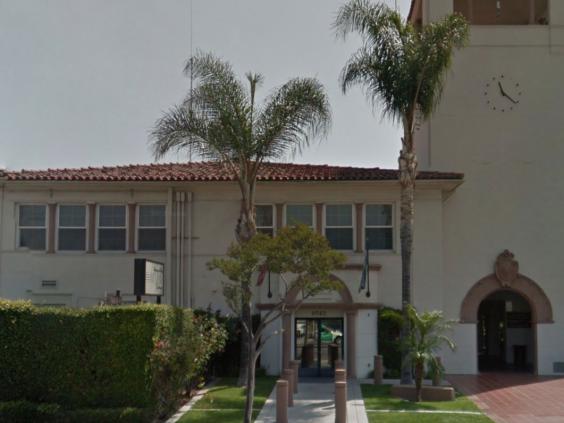 Evidence in the form of photographs, videos and eye witness accounts has substantiated the allegations, officers said.
Attorney firm Gregory Owens, which represented eleven of the fifteen children said in a statement that the officers reportedly "slapped, punched, and stepped on their hands and backs while doing push-ups."
Some children also said that they have been taken to a "dark room" for beatings, according to the firm.
The boot camp is situated at the Californian Army National Guard Military Base in San Luis Obispo and run by both the Huntington Park and South Gate Police departments.
Parents pay $400 for the children to attend the camp which is intended to improve behaviour.
"It really gives us no pleasure to arrest police officers or anyone in law enforcement," the sheriff's spokesman Tony Cipolla said in the LA Times, "It proves that nobody is above the law."
In a statement, the South Gate police department said: "We support the San Luis Obispo Sheriff's and the District Attorney's Office regarding the need for transparency in this matter and we will continue to cooperate with them as is necessary and appropriate."
All four officers have been released on a $20,000 bond. Officials have said none have been officially booked.
Reuse content