Tributes have been been paid to a police officer killed close to Chicago, even as a huge manhunt continued for three men wanted over the shooting.
Joseph Gliniewicz was named as the police officer that was killed in Fox Lake, Illinois.
The manhunt for three suspects believed to be involved in the shooting is underway and involves state and local officials, Lake County Sheriff's Department Det Chris Covelli said on Tuesday afternoon.
Fox Lake police officer shot and killed, manhunt underway in Lake County http://t.co/gNvotiGrMK pic.twitter.com/WMnNbenIdO

— Chicago Tribune (@chicagotribune) September 1, 2015
"Not only did Fox Lake lose a family member but I lost a very close friend," Fox Lake Mayor Donny Schmit said at a news conference.
He said that Mr Gliniewicz was a father of four boys and had worked for the force for more than three decades.
"Many residents here knew him as GI Joe," Mr Schmit said.
Reports said the officer was shot some time after 8am when he radioed in to say he was pursing three suspect in Fox Lake. Moments later, communication was lost with the officer.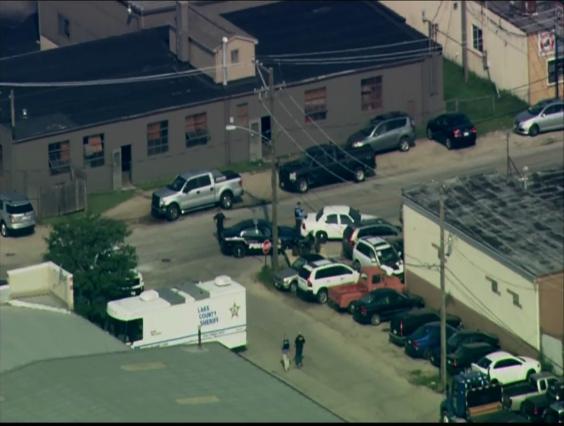 Schools in the area were placed on lock-down.
When the backup officer arrived on the scene, he found the Mr Gliniewicz  wounded from a gunshot. Mr Gliniewicz later died from his injuries. The officer's gun and pepper spray was taken.
Police are searching for three suspects: two white males and one black male. Multiple helicopters, police dogs and officers on foot are now searching the area. The FBI has also joined the hunt.
Reuse content