DC Comics responded to a girl's request for more female superheroes by drawing her as one – but she said their replies haven't appeased her need to campaign for gender equality.
Rowan Hansen had wrote a letter to the creators of Superman and Batman to express her upset by saying: "I love your comics but I would love them a lot more if there were more girls."
11-year old Rowan Hansen says @DCComics needs more female superheroes. You go girl! #girlpower http://t.co/IJKK4Kcye1 pic.twitter.com/8NstjKjySS

— PopCultureMonkey (@PopCultureMonkE) February 21, 2015
"Please do something about this, girls read comics too and they care," the 11-year-old from Champaign, Illinois, added according to NBC's Today show.
A DC Comics artist drew Rowan as a superhero complete with her blonde bob hairstyle and spectacles with a burgundy and yellow outfit to help her fly over a dandelion field.
11-year-old girl demands more female superheroes: See how DC Comics responded http://t.co/cTGGex9XzO pic.twitter.com/gLPPj7EiXh

— TODAY (@TODAYshow) February 20, 2015
Previously, they sent out tweets saying that they're "working hard to create more superhero fun for girls" but she had said that, even though she appreciated the responses, her quest to see more girl characters was not over.
Thanks Rowan. We agree, we're working hard to create more superhero fun for girls!

— DC Comics (@DCComics) January 30, 2015
Yes Rowan, girls read comics too! Wonder Woman movie & Supergirl TV both in the works, with more exciting girl power announcements soon!

— DC Comics (@DCComics) January 30, 2015
"It was really, really cool, because they're so big and important people," she said of the tweets.
"But I thought 'I don't want people to think, "Oh, yeah, OK, they responded to her. Now it's over." I want people to keep trying to make this happen, because it's really important to me."
Her parents Jim Hansen and Renee Trilling said that Rowan has been aware of gender inequality for years.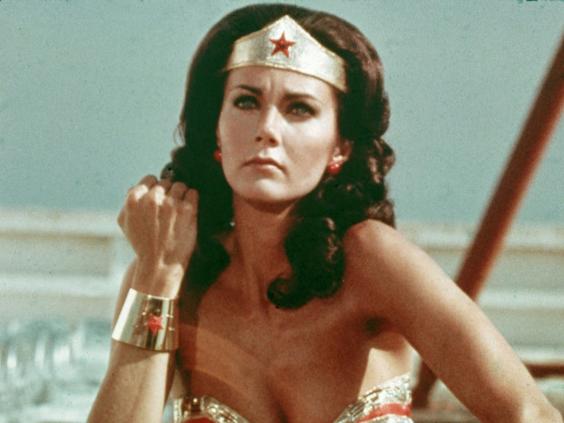 Mr Hansen told Today: "[She'd ask], 'Why does Wonder Woman always have to be caught by Superman? Why doesn't Wonder Woman ever catch Superman?'
"I was like, 'These are good questions.'"
Rowan was inspired to write the letter after she received 12 Justice League figures for her birthday – of which 10 were male and only two were female.
The DC Comics drawing now takes pride of place over the mantelpiece in the family home.
Reuse content