A motorcyclist filmed the moment he colliding head-on with a fire truck on a deserted road in in Los Angeles, with his GoPro also capturing the minutes after the crash and the medical care he received.  
Jesse Lopez was riding along Glendora Ridge Road in the Angeles National Forest in Southern California with a friend when his bike began to slightly bounce and lose some control as he turned a blind curve in the road.
A red fire truck appears from round the bend and Mr Lopez is unable to avoid hitting the vehicle head on, sending him spinning in the air and rolling on the ground for several metres. The camera films every second, showing blurry video before coming to a halt, with the GoPro capturing the sun in the sky as Mr Lopez lies motionless on the road.
Accident occurs at 2:42:
Mr Lopez told NBC News, "I don't remember what happened due to memory loss, but I might have panicked when I saw the truck.
"So I applied the front brake, which straightened me out and I went straight toward the truck, which was also moving probably about 35 mph."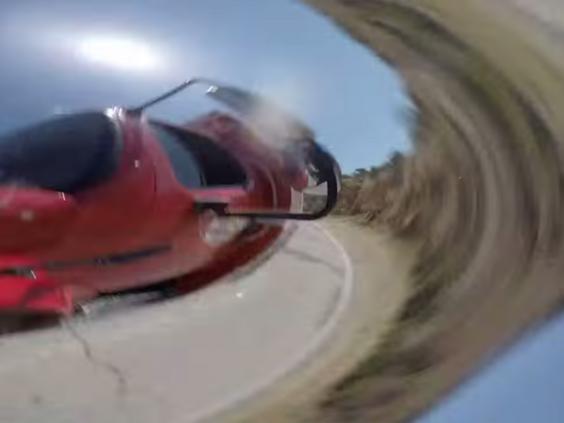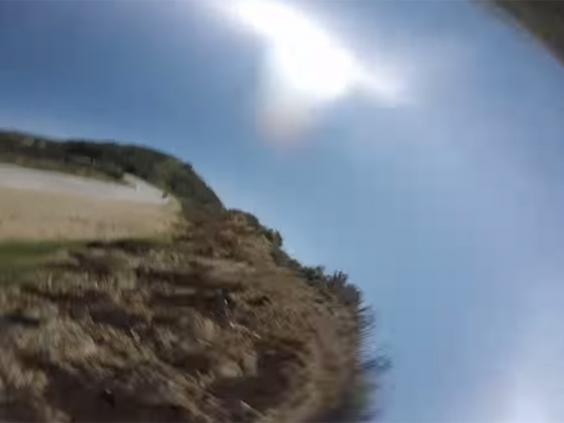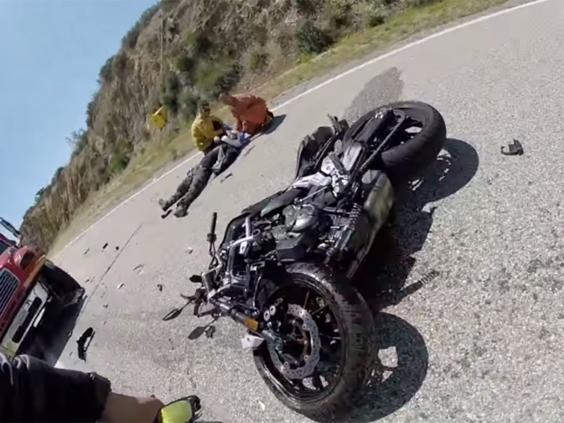 Mr Lopez uploaded the video on June 5 but the crash occurred on April 1.
There was some criticism online that Mr Lopez's friend, who picked up the camera following the crash, only "cared about the GoPro." Mr Lopez responded:"Llisten at about 10:28. You can hear me asking for the camera, he picked it up because I wanted it. He was here for me after the accident and would visit me."
Mr Lopez suffered a broken femur, tibia, fibula, ulna and humerus at the elbow after the crash.
Reuse content