An US politician has been widely criticised for telling a rape survivor that government intrusion into his life was worse than sexual assault.
Republican Kentucky Senate Majority Chairman Dan Seum, 76, made the comments after listening to sexual assault survivors testifying in support of legislation that would require suspects arrested for felonies to allow DNA samples be taken.
Having listened to her testimony, the 76-year-old told Michelle Kuiper: "I understand your pain, but I can tell you I have eight children and 21 grandkids, that over the years this government through its intrusion has done more damage to me than all those criminals out there ever did.
"So I have fought this oppressive government, and that's what we are. Now that sounds radical, but the founding fathers said never trust this government.
"That's why we have the Fifth Amendment, that's why we have the Second Amendment."
Ms Kuiper was raped while studying at the University of Louisville in 1994 but her attacker was not caught till 2011 after DNA evidence became available, Insider Louisville reports.
During that period, the same man raped two other women.
Kentucky Senate Democrats labelled Mr Seum's comments "shameful", with the Chairman of Kentucky Democratic Party, Sannie Overly saying: "A rape victim brave enough to step forward and share her personal story of a heinous crime should not get a lecture.
"He should apologise to these people and all Kentucky women who have experienced this horrific crime."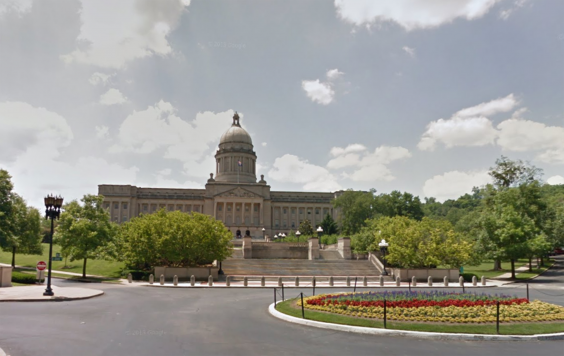 Ms Kuiper said: "I was shaken and felt sick after his comments. Basically, he had told us he had suffered worse crimes than us."
She was seen silently weeping after the Republican State Senator's comments, according to WLWT. 
Kentucky Senate Republican spokesman John Cox said Seum stood by his comments.
The bill was eventually passed by the committee 6-4,with Seum voting against it.