A grandmother and her three grandchildren, who stayed over Christmas to keep her company, have died in a house fire in Ohio.
An Ohio fire marshal's spokesman confirmed that four bodies were pulled from the burnt-down house.
The fire was reported early on Boxing Day and fire crews attended the scene. However, the single-storey house in Fayette County was destroyed.
Local sheriff, Vernon Stanford, told WCMH: "We've had tragic fires, but this is unfortunately for this time the most tragic we have to deal with it. It's a very sad event."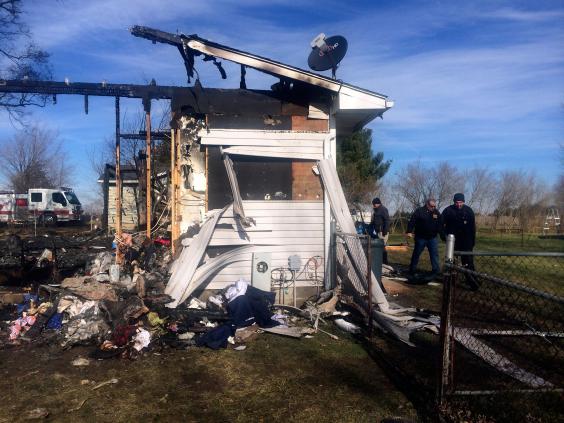 The victims were identified as Terry Harris, 60, Kenyon Harris, 14, Broderick Harris, 11 and Braylon Harris, 9.
The three children lived just two houses away, but were spending the night with their grandmother so she would not be alone.
Within minutes of the fire starting, the children's parents raced to the scene, according to police.
Authorities have not commented on what they believe may have started the fire, but officials are investigating.
Reuse content