Hillary Clinton has upset some Republicans after saying their "extreme views about women" are something "we expect from some of the terrorist groups".
Speaking in Cleveland, Ohio on Thursday. Clinton referred to certain Republican presidential hopefuls' apparent views on "programmes and services to help women take care of themselves".
Clinton said: "Now, extreme views about women, we expect that from some of the terrorist groups, we expect that from people who don't want to live in a modern world, but it's a little hard to take from Republicans who want to be the President of the United States. Yet they espouse out of date, out of touch policies. They are dead wrong for 21st century America."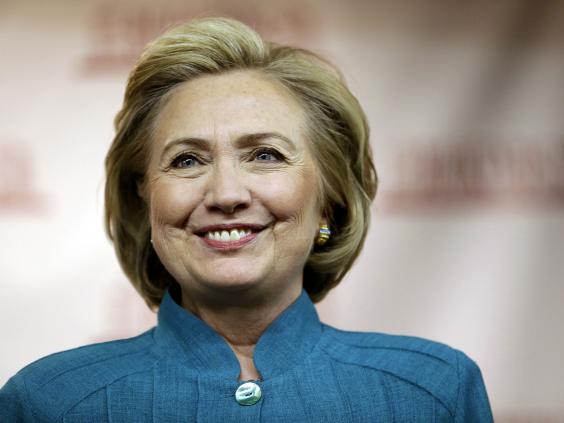 In particular she referenced Marco Rubio who allegedly wants to "deny victims of rape and incest access to healthcare, to an abortion".
She then discussed Jeb Bush, brother of former President George W. Bush, who accordingly wants to "ban state funding for some rape crisis centres because they sometimes refer women to places that do offer abortions".
Since the remarks were made, Bush retaliated on twitter stating that her "priorities" of defending Planned Parenthood over those who support pro-life were "totally wrong":
.@HillaryClinton compares pro-life Americans to terrorists, but defends despicable PP treatment of unborn? Her priorities are totally wrong

— Jeb Bush (@JebBush) August 27, 2015
The Republican National Committee Press Secretary, Allison Moore said in a statement: "For Hilary Clinton to equate her political opponents to terrorists is a new low for her flailing campaign. She should apologise immediately for her inflammatory rhetoric."
Donald Trump told Fox News "her latest statement on terrorists was a disgusting statement".
In Clinton's speech on Thursday, the former Secretary of State didn't hesitate to take a swipe at Trump, telling audience members to not be "distracted by the flamboyant frontrunner" [of the Republican nomination].
Reuse content