Hillary Clinton already has received a lot of criticism for avoiding the media during her presidential campaign, but over the weekend she reached a new level of avoidance.
During an Independence Day march in New Hampshire on Saturday, Mrs Clinton's campaign staff kept reporters away by essentially herding them behind a rope.
As the Democratic front-runner marched down the street, her staffers walked several yards ahead with a rope to create a buffer between reporters and Mrs Clinton.
Photos of the "herding" quickly went viral and prompted a Republican rebuke claiming that conservative candidates walked without needing a rope.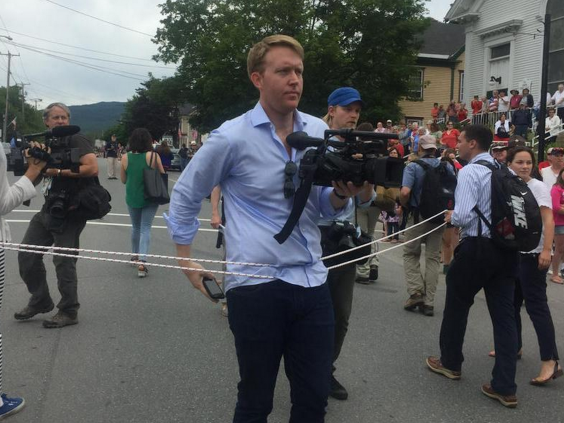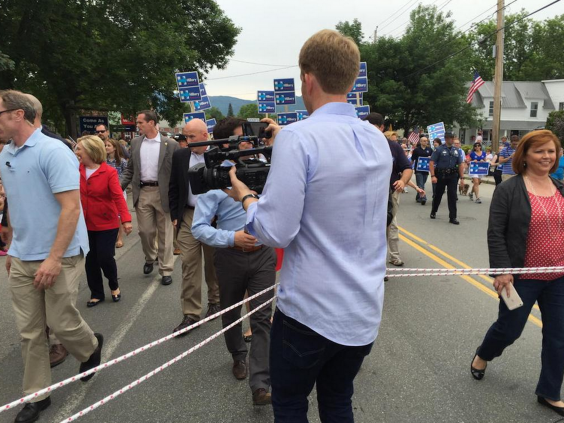 In response to the criticism, Clinton campaign spokesman Nick Merrill released a statement containing a few rope-related puns.
"While the GOP may want to spin a good yarn on this, let's not get tied up in knots. We wanted to accommodate the press, allow her to greet voters, and allow the press to be right there in the parade with her as opposed to preset locations. And that's what we did."
Follow @PaytonGuion on Twitter.
Reuse content