Presidential hopeful Hillary Clinton said on Friday that the Cuban embargo "needs to go once and for all."
The former Secretary of State spoke at Miami's Florida International University urging that congress works to end the Cuban embargo.
"I wish every Cuban back in Cuba could spend a day walking around Miami and see what you have built here, how you have turned this city into a dynamic global city," she said.
"How you have succeeded as entrepreneurs and civic leaders. It would not take them long to start demanding similar opportunities and achieving similar success back in Cuba."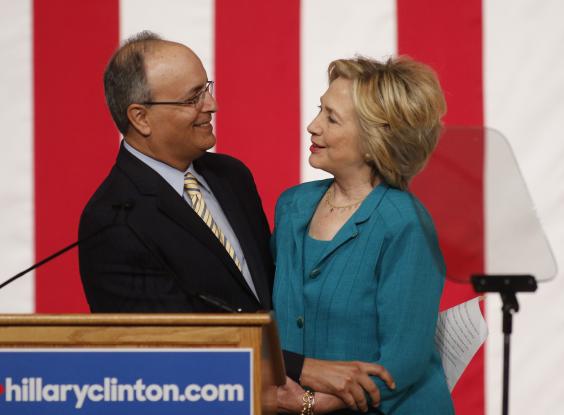 However, the Miami Herald ran an editorial on Thursday titled "Keep the Cuban trade embargo."
"One does not have to be a hardliner to expect a quid pro quo of some kind as this process moves forward. Simply put, Cuba hasn't earned the embargo's end. Far from it," the newpaper said ahead of Ms Clinton's visit.
Her speech further aligned herself with President Barack Obama's actions to restore relations with Cuba, as she also spoke out against Republicans who oppose the measure.
"They have it backwards: Engagement is not a gift to the Castros — it's a threat to the Castros. An American embassy in Havana isn't a concession — it's a beacon. Lifting the embargo doesn't set back the advance of freedom — it advances freedom where it is most desperately needed."
While the embargo allows sales of agricultural goods between the US and Cuba, more than 11 million Cubans are off limits to US companies.
"We must decide between engagement and embargo, between embracing fresh thinking and returning to Cold War deadlock. And the choices we make will have lasting consequences, not just for more than 11 million Cubans, but for American leadership across our hemisphere and around the world."
A new poll conducted by the Pew Research Center shows that 73% of Americans and 56% of Republicans favor restored relations between the US and Cuba. It also found that 72% supported an end to the trade embargo.
Reuse content