Hillary Clinton has finally announced that she will make another run for the White House – with a video offering some answers as to why she wants the top job and what she could do for ordinary voters if she is elected as America's first woman president.
Mrs Clinton made the announcement via social media and is expecting to then head to the battleground state of Iowa, which holds the country's first primary elections.
"Every day Americans need a champion and I am going to be that champion," Mrs Clinton said in a video lasting two minutes and eighteen seconds and portraying various people and families, including two gay couples.
"She was a formidable candidate in 2008, she was a great supporter of mine in the general election, she was an outstanding secretary of state, she is my friend," President Barack Obama said on Saturday in Panama City, when asked about the woman he beat in an exhausting battle to earn the Democratic nomination.
He added: "I think she would be an excellent president."
The video by which Clinton announced her candidacy
Reports had said that at the centre of Mrs Clinton's campaign pitch would be her claim that she can tackle growing economic inequality in the country. She will also stress he attempt to become the first woman to sit in the Oval Office.
When she pulled out in 2008, she voiced her regret that she had been unable to crack "that highest and hardest glass ceiling this time".
In the video she said she was running because a lot of Americans were still struggling. And she also sought to address those who had suggested many voters believe Mrs Clinton is out of touch.
In pictures: Hillary Clinton's Rivals
In pictures: Hillary Clinton's Rivals
1/5 Martin O'Malley

The former Maryland Governor and mayor of Baltimore, 52, has never disguised his national ambitions. His record is moderate, but is to the left of Clinton's

AFP/Getty

2/5 Jim Webb

The former Reagan administration official, 69, who switched to the Democrats and served as senator for Virginia. If he runs he would at least ask Clinton tough questions.

Getty

3/5 Bernie Sanders

The Senate's one socialist, 73, is in favour of a single-payer healthcare system and anti-Wall Street. He is popular in his native Vermont, but has no national following.

Getty

4/5 Joe Biden

Obama's Vice-President, 72, has the political heft, but is probably too old, and has done no obvious spadework for a White House bid.

Getty

5/5 Elizabeth Warren

Massachusetts senator, 65, and Clinton's strongest putative opponent. Her anti-Wall Street stance has made her the darling of the left. The problem is that she insists she is not running

AFP/Getty
"I'm hitting the road to earn your vote," she said in the video.
Reuters said that in a memo made public on Saturday, Mrs Clinton's campaign manager Robby Mook told staff that while the goal was for the the candidate to win the presidency, the campaign was not about her but everyday Americans.
"We are humble. We take nothing for granted, we are never afraid to lose, we always out-compete and fight for every vote we can win. We know this campaign will be won on the ground, in states," he said.
Mrs Clinton was narrowly beaten by Mr Obama when she competed for the Democratic nomination in 2008. Since then, and after having served four years as Secretary Of State, it has been widely assumed Mrs Clinton would run in 2016, and would do so with front-runner status.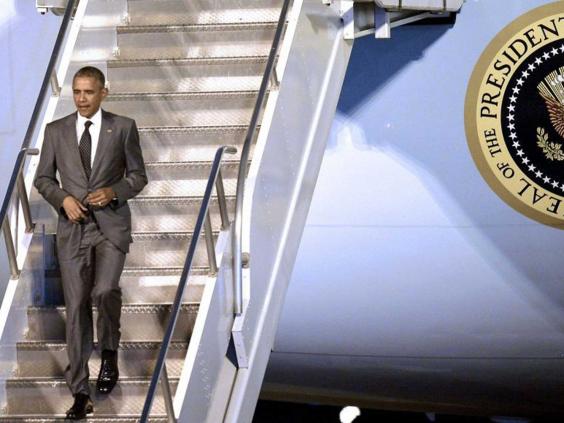 Mrs Clinton, 67, carries with her much baggage, some of it associated with her husband and his terms in office and some from her time as both a senator and as the US's top foreign envoy.
After decades, in the public eye she can still struggle to connect with ordinary voters and can sometimes appear brittle and aggressive. She is a massive target for Republican opponents who know that many on the right hate the Clintons.
Mrs Clinton, who is now a grand-mother will also have to persuade voters, that she will have the vigour and energy to deliver on her promises. If elected, she will be 69 when she takes office in 2017, and only one incoming US president – Ronald Reagan – has been older.
Opinion polls show Mrs Clinton has a huge lead over potential 2016 Democratic rivals, and few are expected to enter the race.
A Reuters-Ipos tracking poll shows Mrs Clinton earning the backing of more than 60 per cent of Democrats. Senator Elizabeth Warren of Massachusetts, a favourite of liberals but who says she is not running, is a distant second at 18 per cent.
Other than that, former Maryland Governor Martin O'Malley and former Senator Jim Webb of Virginia, whose support languishes in single digits in polls, are the most prominent contenders to take steps toward challenging her.
Republicans have been gearing up for the battle, and a big field of Republican presidential contenders is expected. Senators Ted Cruz of Texas and Rand Paul of Kentucky have been the first to formally enter the race, and Senator Marco Rubio of Florida will add his name to the list on Monday.